The world's oldest active articulated trolleybus
filed on: 21.10.2009 (21st Oct 2009)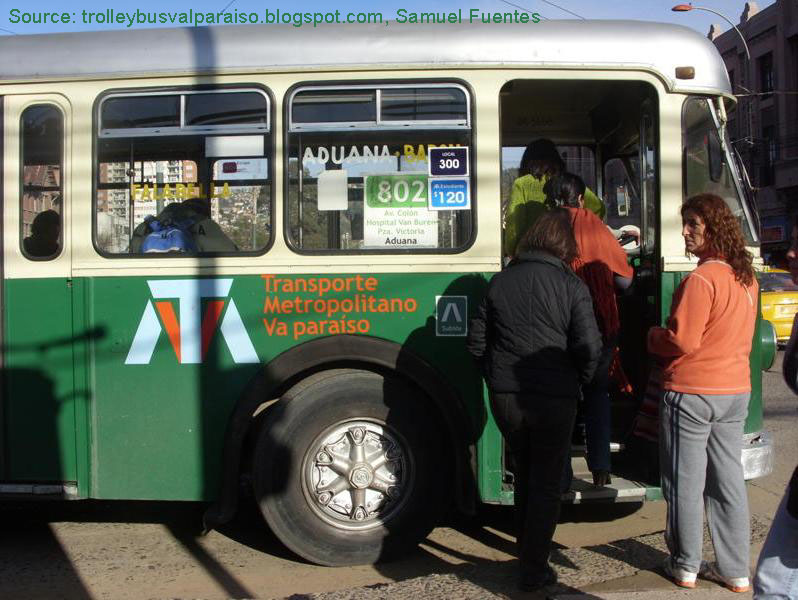 Possibly the world's oldest active trolleybus is ex-VBZ 105, which is still in regular service in Valparaiso, Chile. As this year marks its 50th birthday, I have added a short article on the FBW GTr 51 type in Zürich and Valparaiso to this site [->here].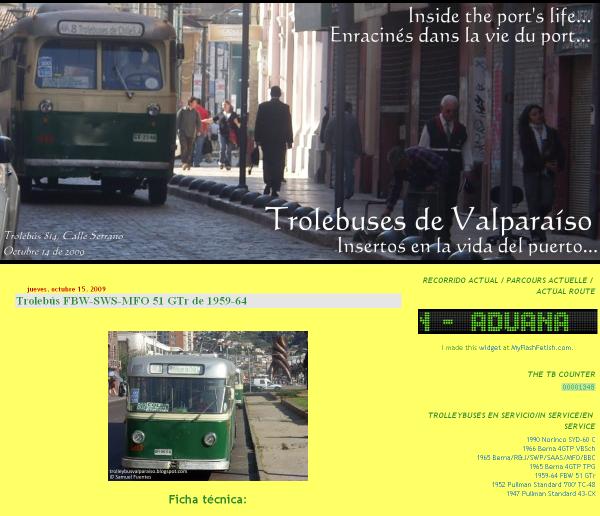 I am indebted to Samuel Fuentes and his excellent Valparaiso trolleybus blog for much of the information in this article. His blog is at trolleybusvalparaiso. blogspot.com .

This news item is from the 2009 newslog.


---
search Zürich tram news archive
news index for 2022
all news for current year
Zürich tram homepage
---
to link to this item please use:

http://www.proaktiva.ch/tram/zurich/newslog/newsitem.php?year=2009&item=211009