Genève: TOSA electric bus demonstration
filed on: 28.03.2013 (28th Mar 2013)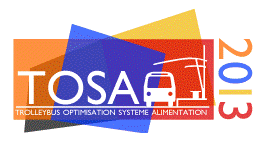 Genève is to host this year's UIP conference (26th-30th May), and so there will no doubt be a lot of positive talk about how to get more people onto public transport and how to make it cleaner and more effective. Operating during the event and for some time beyond is a battery-powered electric bus, which will operate between the airport and Palexpo. The bus is being presented by TOSA, a joint venture of Genève's public transport operator TPG (T), Office de Promotion des Industries et des Technologies (O), Services Industriels de Genève (S) and ABB Sécheron (A).
More details can be read here:
www.uitpgeneva2013.org/ckfinder/userfiles/files/Articles/PTI 1_2013_TOSA.pdf
The vehicle will be will be a 19m Hess-built articulated bus with two powered axles and 40kWh of energy storage. Fast charging stations will be located at both end points, with a charging power of 400kW supplied for 15s. The distance covered will be 1824m in 3 minutes and 20 seconds. It is interesting to bounce some orders of magnitude around and recall that back in 1950, the Gyrobus could cover 5 to 6km for 2 to 5 minutes of charging. A longer demonstration route will be operated in 2014 (route 5 extending from here into central Genève), with recharging at numerous intermediate points (see this TOSA presentation).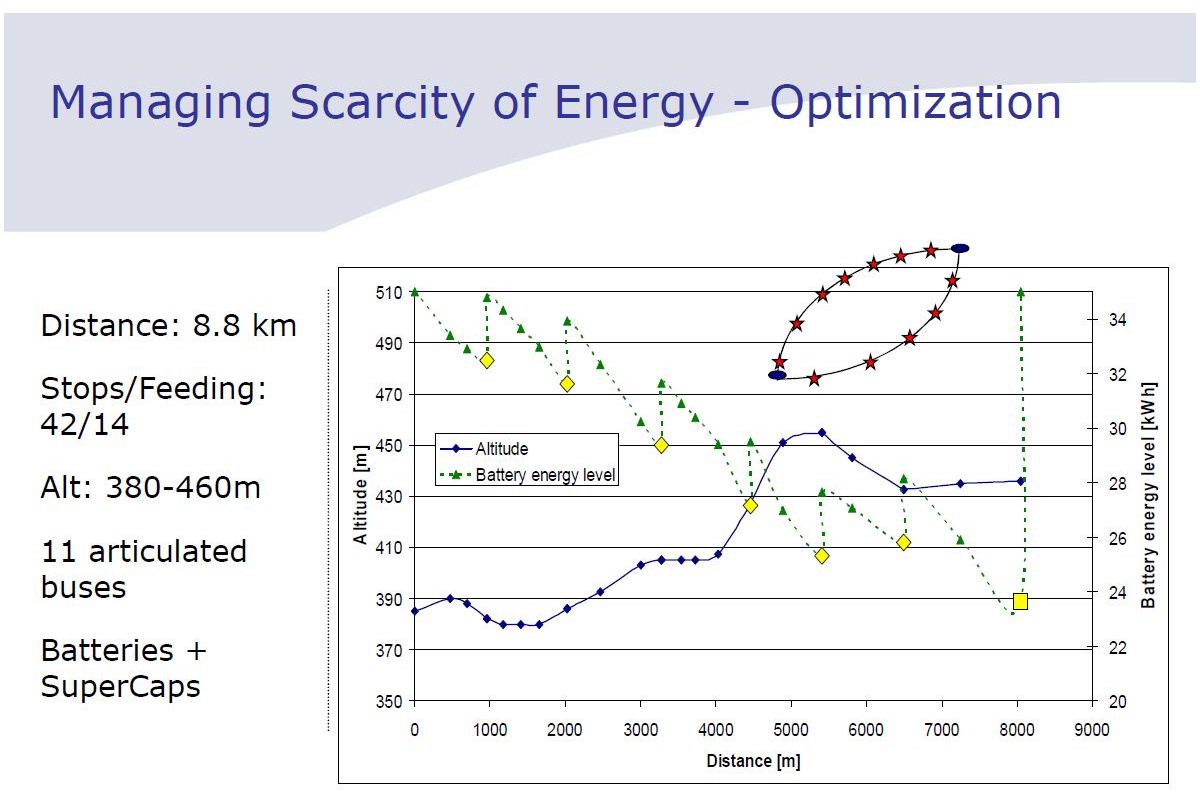 Unfortunately the above document also contains a certain level of anti trolleybus rumblings. Here is a quote:
Reducing polluting emissions by using renewable energy as much as possible (the electric power purchased by tpg is certified 100% hydro) and putting an end to the visual pollution of overhead trolleybus wires are also priorities. Boosting commercial speed by improving reliability is another. At present, the complexity of the network of overhead wires -serving both trams and trolleybuses - is a source of technical hitches and serious breakdowns.
There is nothing to be said against seeking and implementing new propulsion modes for buses, but seeking to set these against trolleybuses and trams rather than the main source of pollution and ugliness in cities – cars, is a worrying development. Only yesterday this newslog praised VBZ's baby trolleybus ad.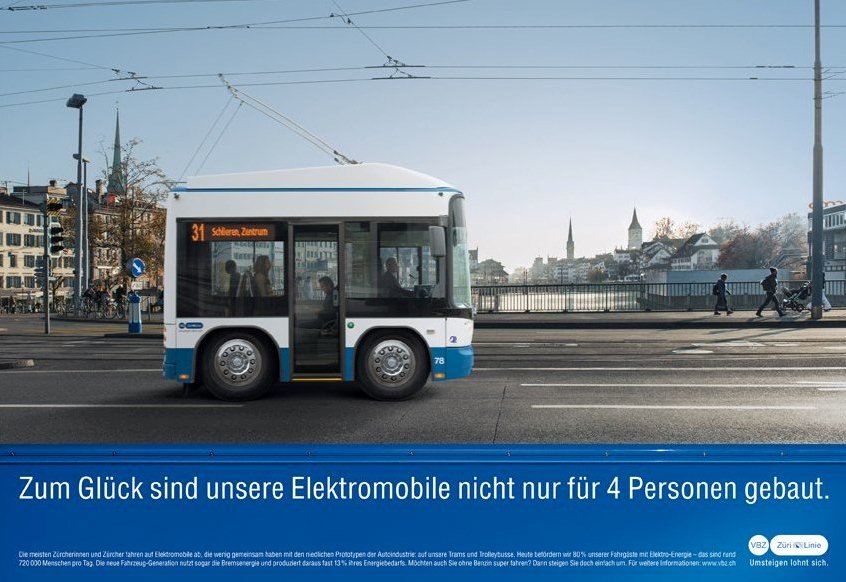 Dismantling a perfectly good system for a possibly slightly better (or not) one while diverting attention from the real challenge cannot be the solution here. Let us remember that one of the often praised advantages of trams and trolleybuses are the fixed infrastructure. This 'visual pollution' is a sign of permanence and urban civility that inspires confidence and hence encourages people and businesses to plan around its usage.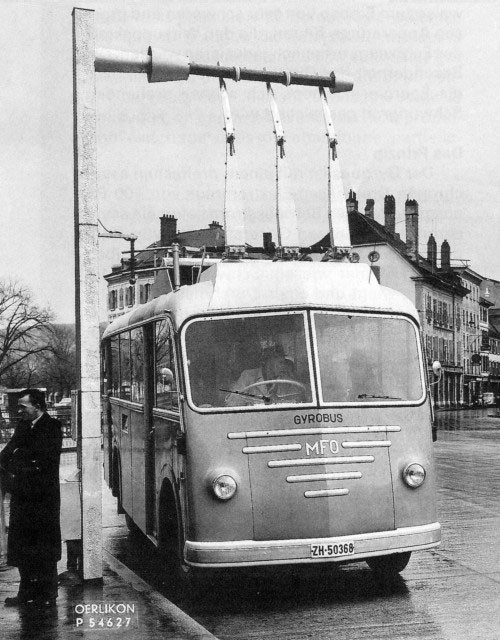 Making predictions of the future is a risky business, which it is why so easy to laugh at predictions of decades past. But neither must we allow misguided nostalgia to stand in the way of the necessary. For the system of the future to establish itself, it needs to be tested and demonstrated somewhere. But why, of all applications, must the demonstration be at the cost of a trolleybus route?
source: Trolleybus Yahoogroup
Visit this website's trolleybus pages.

This news item is from the 2013 newslog.


---
search Zürich tram news archive
news index for 2022
all news for current year
Zürich tram homepage
---
to link to this item please use:

http://www.proaktiva.ch/tram/zurich/newslog/newsitem.php?year=2013&item=280313a