Peckham cantilever truck number 8
filed on: 04.06.2019 (4th Jun 2019)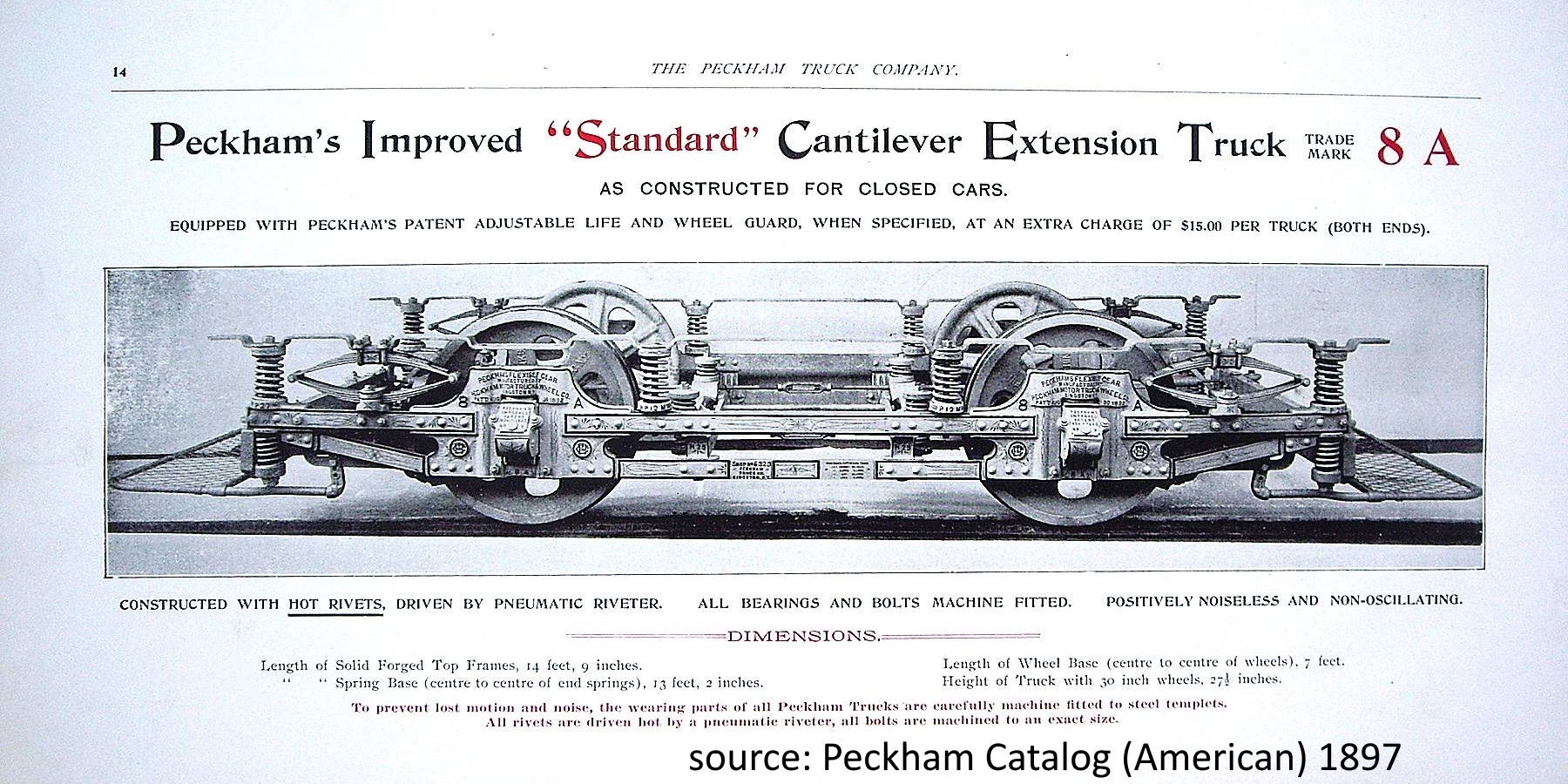 Following up on the previous item on this newslog, concerning Peckham cantilever trucks, the same Facebook source has provided a scan of a number 8 truck (from the same catalogue). This is, I believe, the type that was used in Zürich (click on picture above to enlarge).

source: Facebook Tramway Modelling Group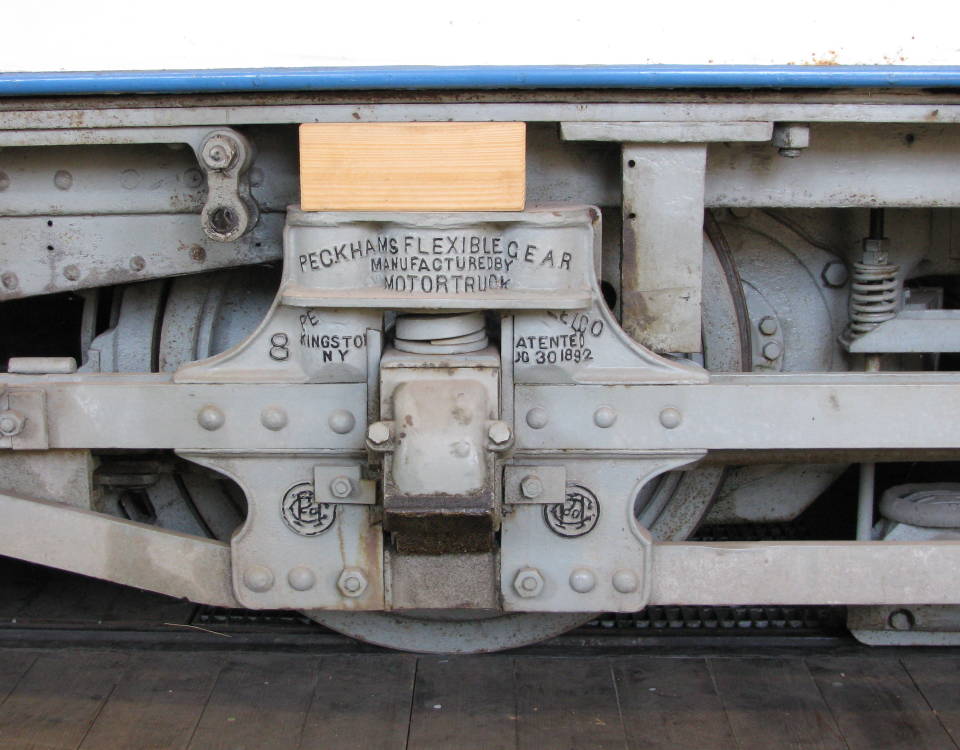 As reference, here is a view of the casting of one of the Zürich trucks.

This news item is from the 2019 newslog.


---
search Zürich tram news archive
news index for displayed year (2019)
all news for current year
Zürich tram homepage
---
to link to this item please use:

http://www.proaktiva.ch/tram/zurich/newslog/newsitem.php?year=2019&item=040619