Hardbrücke, a bit of history
filed on: 08.08.2017 (8th Aug 2017)
With the completion of the tram link across Hardbrücke approaching, VBZ's website features an article on the history of the link from farm tram track to trolleybus route to urban motorway to tram. Below are some interesting views from the article.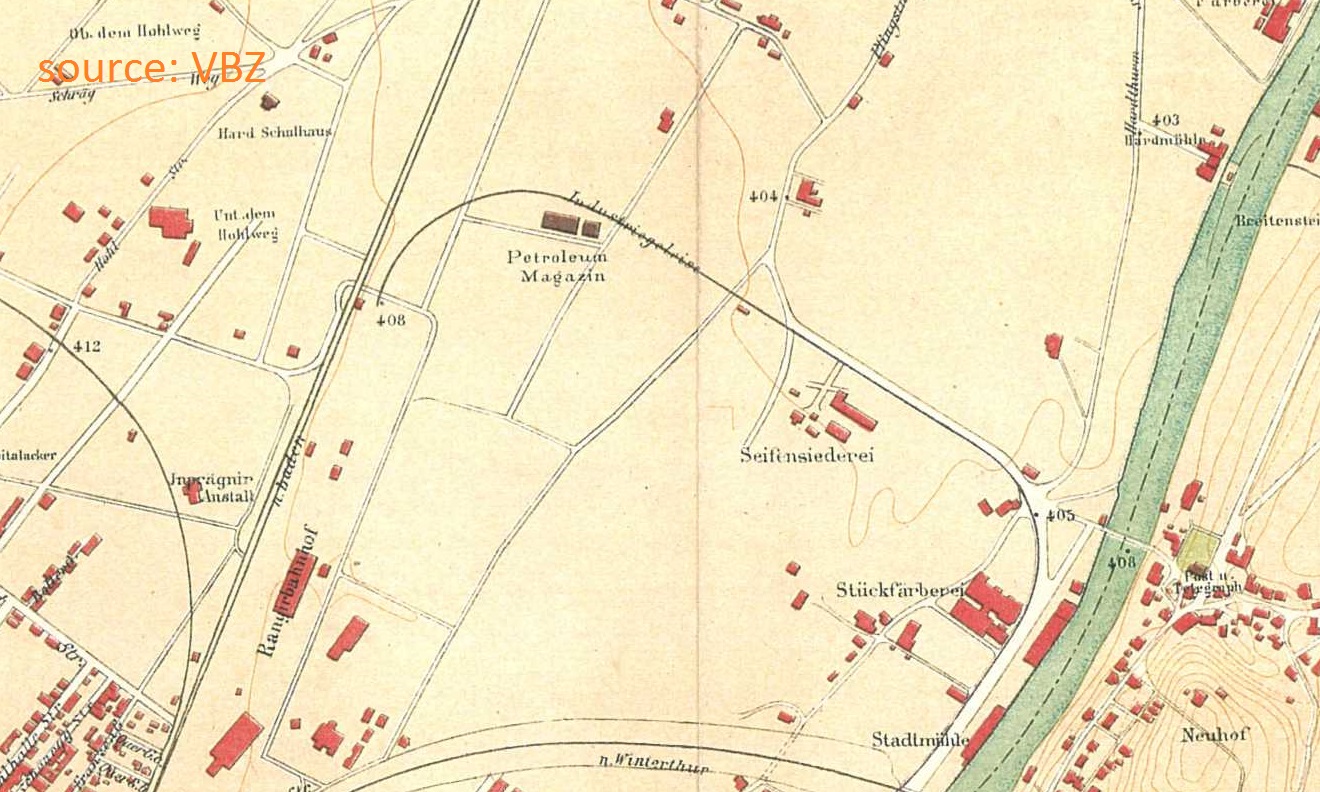 This 1889 map shows the industrial railway siding that is still in use today serving Swissmill. It appears that this in part predates the road.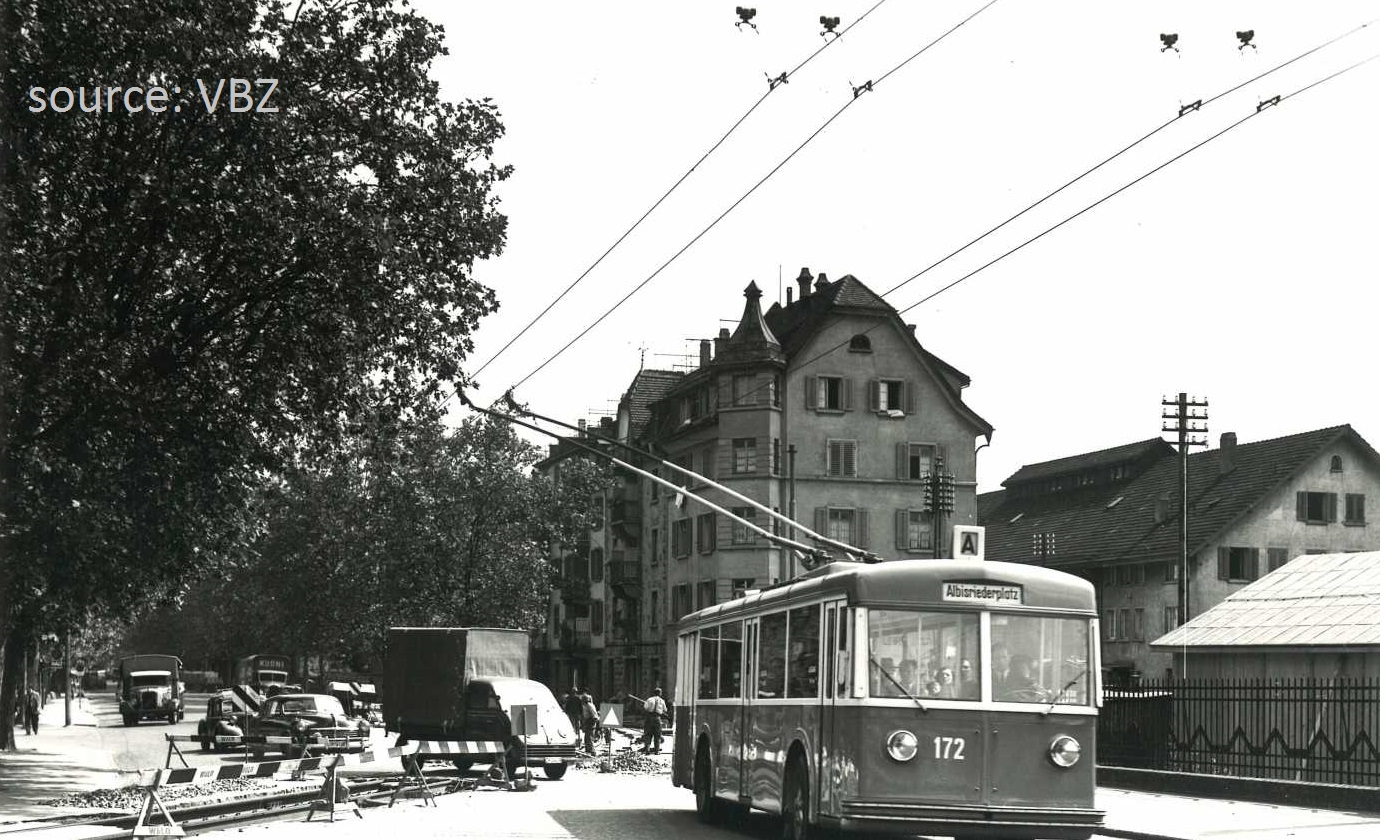 This 1950 view shows a trolleybus on an idyllic Hardstrasse. Today much less sky is visible from this location as this would be the lower level with the Hardbrücke passing overhead. The view shows track work in progress on the previously mentioned railway siding. The tram tracks cross the siding close to this location. The building with the turret behind the trolleybus still stands. The Big Ben Westside Pub is on the ground floor. Today trolleybuses run on the upper level of the bridge.
This news item is from the 2017 newslog.


---
search Zürich tram news archive
news index for displayed year (2017)
news index for 2018
all news for current year
Zürich tram homepage
---
to link to this item please use:

http://www.proaktiva.ch/tram/zurich/newslog/newsitem.php?year=2017&item=080817re