Cargo tram is a success!
filed on: 16.04.2004 (16th Apr 2004)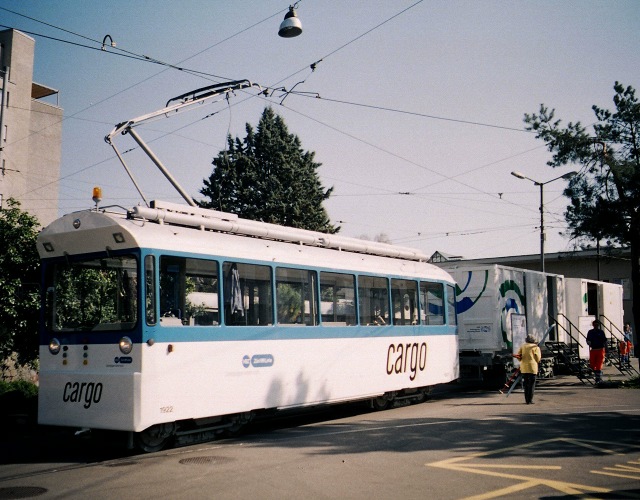 It is now one year since cargo tram was launched. Since then, 380 tonnes of refuse have been collected. The largest volume came from Seebach and the smallest from Tiefenbrunnen. The number of terminals was increased from four to eight at the beginning of this year.
source: 20 min
This news item is from the 2004 newslog.


---
search Zürich tram news archive
news index for displayed year (2004)
news index for 2023
all news for current year
Zürich tram homepage
---
to link to this item please use:

http://www.proaktiva.ch/tram/zurich/newslog/newsitem.php?year=2004&item=160404