Programme for Burgwies opening
filed on: 02.05.2007 (2nd May 2007)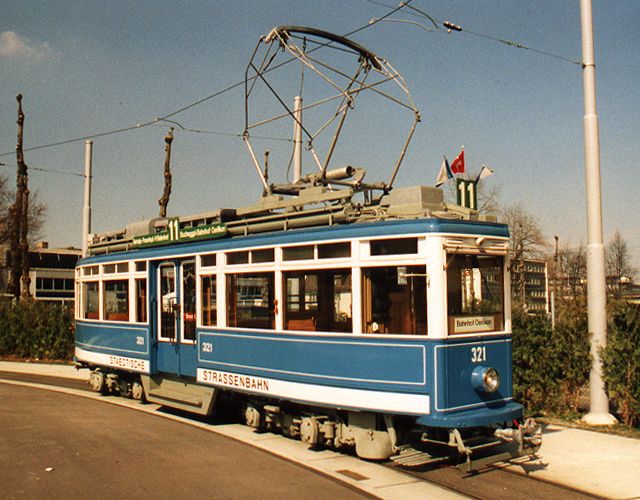 Regular readers of this page will be aware that the new tram museum in the former Burgwies tram depot is opening on 26th May. For anybody interested in the preservation of historical Zürich trams, this is a dream come true! Zürich's large and growing heritage fleet has finally found a permanent home. This is also the largest tram event the town has hosted in many years and not likely to be repeated soon.
09:30-11:30 Heritage trams and buses converge on Burgwies from all parts of the city and beyond.
09:45-11:15 Cavalcade of heritage trams along Limmatquai (from Central to Bellevue).
10:30-11:00 Cavalcade of buses at Bahnhof Tiefenbrunnen.
10:30-18:00 Heritage buses operate from Burgwies to Tiefenbrunnen (route CB), departing every half hour, return journeys leave Tiefenbrunnen every half hour 10:45-17:45.
10:45 Inauguration of heritage service (route 21) at Pestalozzianlage (Usteristrasse, side street of Bahnhofstrasse near Hauptbahnof) using Karpfen 1430.
11:00-17:00 Route 21 operates from Pestalozzianalge to Burgwies/Rehalp. Departures every 15 minutes except 14:15,14:45,15:15,15:45. Return trips leave Burgwies every 15 minutes 10:15-17:30 except 14:45,15:15. During the course of the day, heritage trams will also venture to various other destinations.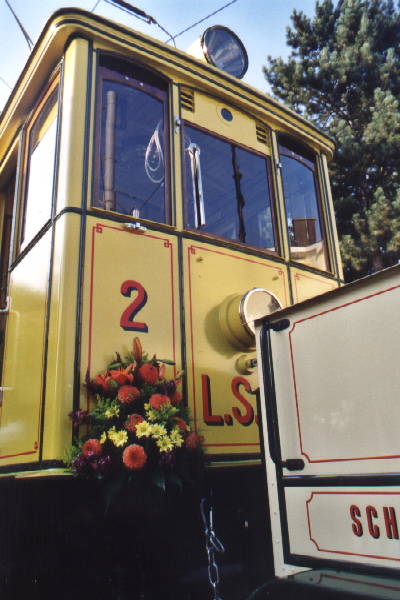 11:00 arrival of guests of honour by Lisbethli (tram LSB 2) and opening of museum by councillor Andres Türler.
11:00-18:00 Museum open to public. Free admission on day of opening. Further attractions include refreshments at FahrBAR, museum shop and steel band concerts.
11:15 Arrival of heritage buses at Burgwies.
13:30-15:00 Round-trips with heritage buses.
13:45 "Baptism" of children's tram.
14:00-18:00 Tram driving for children.
10:30-11:00 Cavalcade of buses at Bahnhof Tiefenbrunnen.
16:15-18:00 Heritage trams and buses return to "their" neighbourhoods.
17:20 Lisbethli and postal trailer leave, taking mail to Sihlpost (main post office near Hauptbahnhof).
18:00 Ends.
Opening times for the museum for the rest of the year are:
27th May 2007 - 31st October 2007, Wednesday to Friday 14:00-17:00, Saturday 13:00-18:00, Sunday 13:00-17:00.
28th May 2007, (Monday) 13:00-17:00.
1st November 2007- 31st March 2008, Sunday 13:30-16:30.
Free admission on opening day, otherwise 10 Franks, family tickets 20 Franks.
Operating days for heritage trams are listed on this website's event diary page.
For further details, please consult the webpage of Tram Museum Zürich.
This news item is from the 2007 newslog.


---
search Zürich tram news archive
news index for displayed year (2007)
news index for 2023
all news for current year
Zürich tram homepage
---
to link to this item please use:

http://www.proaktiva.ch/tram/zurich/newslog/newsitem.php?year=2007&item=020507