WSB fleet renewals
filed on: 11.06.2007 (11th Jun 2007)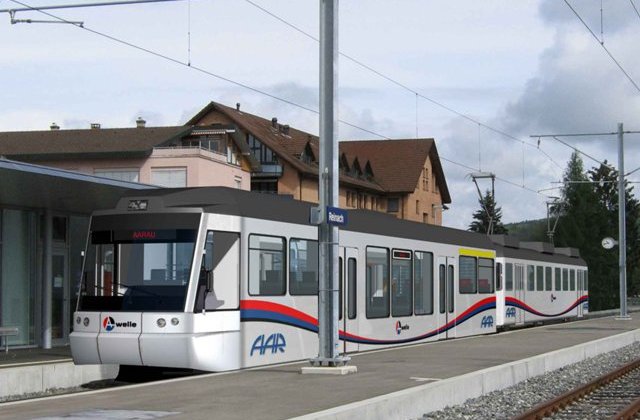 On 3rd April, WSB (AAR) announced that it had selected Stadler to deliver 10 new driving trailers (ABt 51-60) for 14 million Franks to enter service in 2009 (plus an option for two more). These cars will be used with Be4/4 15-17/19-27 replacing Bt 71-79 (the bogies of which will be re-used for the new cars). These units will have first class compartments — a novelty for WSB. The matching motor cars will be refurbished with new interiors and air conditioning. Be4/4 17 has been selected as a prototype and is currently being rebuilt in WSB's Schöftland workshop.
The more modern Be4/8 28-34 are also to be refurbished and have first class areas added. There is no fresh news about the acquisition of BDWM's Be4/8 21-25 (which are essentially identical to 28-34). These would replace WSB's older stock (Be4/4 9-14, BDt 80-85).
source: Bahnforum Schweiz, Stadler
This news item is from the 2007 newslog.


---
search Zürich tram news archive
news index for displayed year (2007)
news index for 2023
all news for current year
Zürich tram homepage
---
to link to this item please use:

http://www.proaktiva.ch/tram/zurich/newslog/newsitem.php?year=2007&item=110607