RIP: Carl Arendt
filed on: 07.03.2011 (7th Mar 2011)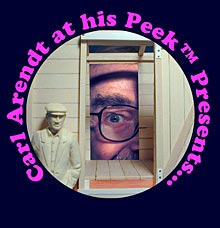 It is with great sadness that I have learnt of the passing away of Carl Arendt. Carl is best known in modelling circles for his philosophy that a model railway need not be large to be interesting – on the contrary, he pioneered the concept of a micro-layout, a layout that can fit into less than 3 or 4 square feet while retaining operating potential. His originality and vision will be missed.
It remains to be seen whether or not somebody else can take over his phenomenal website: www.carendt.com.

This news item is from the 2011 newslog.


---
search Zürich tram news archive
news index for displayed year (2011)
news index for 2022
all news for current year
Zürich tram homepage
---
to link to this item please use:

http://www.proaktiva.ch/tram/zurich/newslog/newsitem.php?year=2011&item=070311