Winterthur: two further trolleybuses ordered
filed on: 15.11.2011 (15th Nov 2011)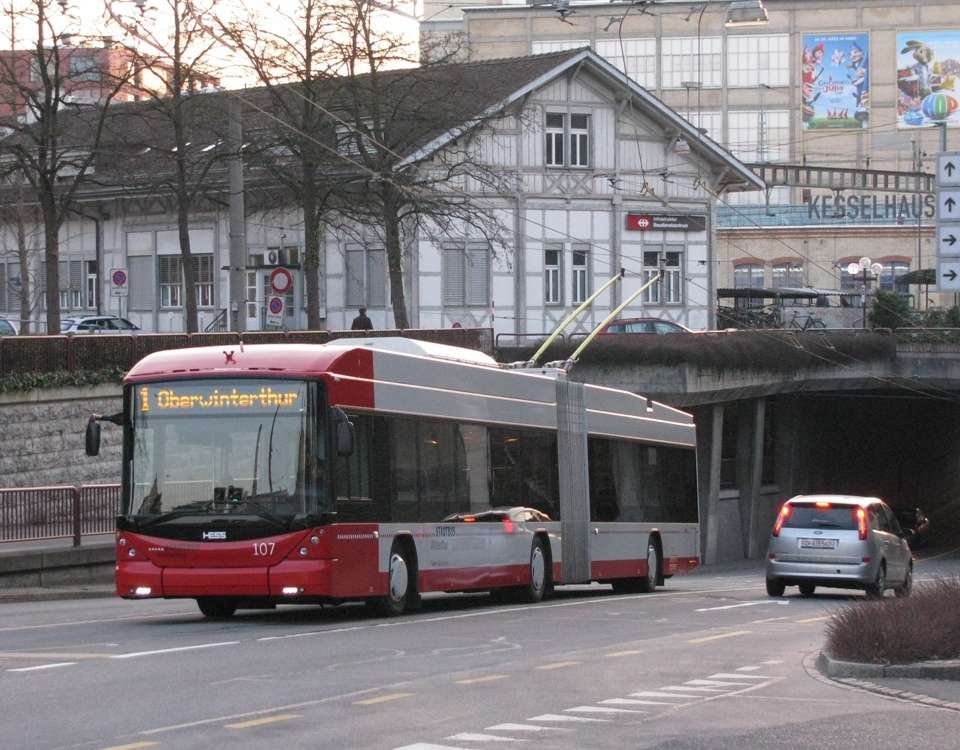 Winterthur is ordering two further Hess trolleybuses under an option of the 2009 order, when 21 Swisstrolleys (101-121) were ordered to replace the same number of GTZs (140-161). Due to frequency increases, however, two GTZs (147 and 149) were retained. The present order will replace these by mid 2012. 147 spent a short period as a de-icing vehicle but has now returned to regular service, being replaced by a purpose-built van.
source: Trolleymotion
Incidentally, the GTZ are still listed as for sale on the Sturm dealership page.
This news item is from the 2011 newslog.


---
search Zürich tram news archive
news index for displayed year (2011)
news index for 2022
all news for current year
Zürich tram homepage
---
to link to this item please use:

http://www.proaktiva.ch/tram/zurich/newslog/newsitem.php?year=2011&item=151111