Mirage update
filed on: 24.11.2011 (24th Nov 2011)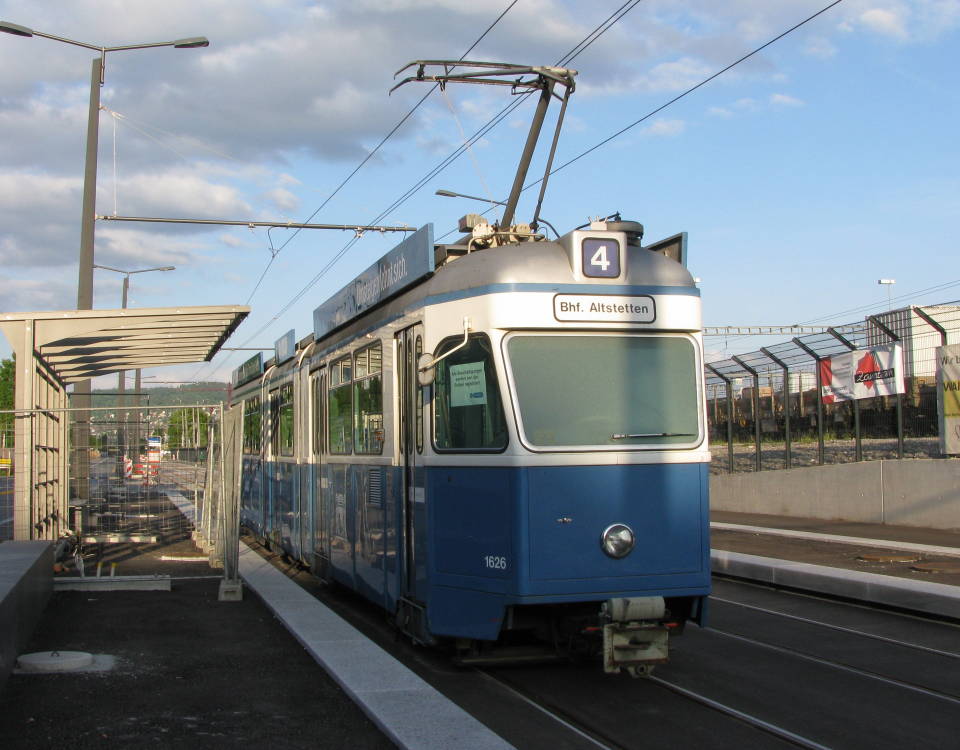 Yesterday, 12 Mirage trams were loaded onto railway wagons at the VBZ workshops in Alstetten for the long trip to Vinnitsa. The cars are 1626, 1656, 1659, 1664, 1668, 1673, 1676, 1677, 1679, 1681, 1685 and 1688. Previous reports had sugegsted only nine would be going East. They will furthermore be accompanied by an extensive stocks of spares. It is notable that both "celebrity" Mirages, 1626 (of Tram Zürich West fame) and 1676 (the ballet tram) are among the 12. Photos of the trams leaving their home of more than four decades can be found on this facebook page. Meanwhile, the two TMZ Mirages (1674 and 1675) have received freshly overhauled bogies. One is likely to debut on the museum line this Saturday (26th). TMZ are also planning a tour for 11th December.
source: www.bahnforum.ch
This news item is from the 2011 newslog.


---
search Zürich tram news archive
news index for displayed year (2011)
news index for 2022
all news for current year
Zürich tram homepage
---
to link to this item please use:

http://www.proaktiva.ch/tram/zurich/newslog/newsitem.php?year=2011&item=241111a