More power for trolleybuses
filed on: 27.05.2011 (27th May 2011)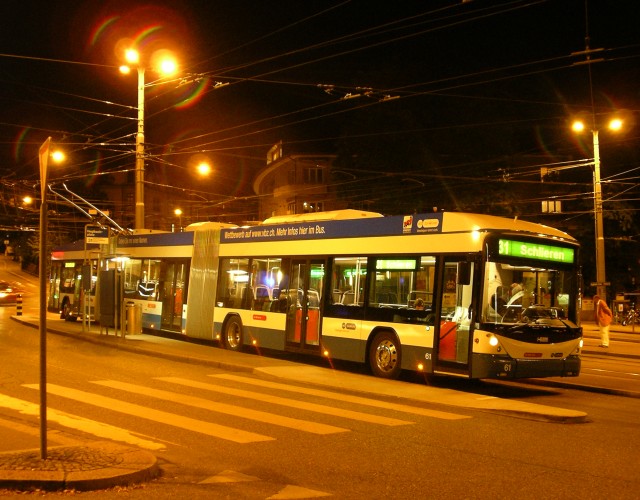 Further to the recent announcement on the order of 12 double articulated trolleybuses for route 32, it should be added that these will be delivered in time for 2012/13 timetable switch. The order also includes an option for 10 further units.
VBZ is also to spend 13 million Franks on strengthening the power supply of its network. The use of longer trolleybuses as well as air conditioning are leading to an increased power demand. The improved power supply will however also permit cost savings through the improved ability to absorb power from regenerative braking. By 2020 these savings could reach a million Franks a year. VBZ has 526 wired kilometers of which 222 for the trolleybus.
source: bahnhofplatz.net
This news item is from the 2011 newslog.


---
search Zürich tram news archive
news index for displayed year (2011)
news index for 2022
all news for current year
Zürich tram homepage
---
to link to this item please use:

http://www.proaktiva.ch/tram/zurich/newslog/newsitem.php?year=2011&item=2705117