Eberswalde Trollino in Zürich
filed on: 28.01.2011 (28th Jan 2011)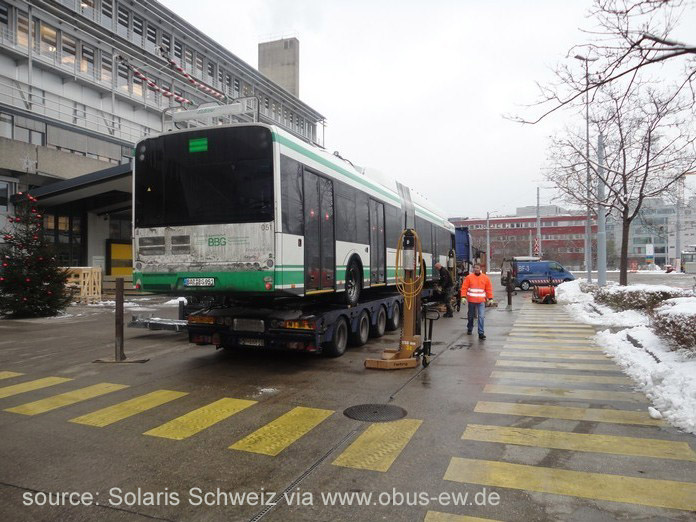 Late last year, this website reported the visit of Eberswalde Solaris Trollino 051 to Zürich. Not much has been heard of this since, but according to bahnhofplatz.net, the trolleybus was not tested on Zürich's streets but performed only measurement runs within the grounds of Altsetten works.
The adjoining photograph was taken from the bahnhofplatz.net website, citing the www.obus-ew.de website, in turn citing Solaris Schweiz. I am displaying the picture here as I believe it may be of general interest, but will remove it if requested by any copyright holder. The original photograph on www.obus-ew.de is here.
This news item is from the 2011 newslog.


---
search Zürich tram news archive
news index for displayed year (2011)
news index for 2022
all news for current year
Zürich tram homepage
---
to link to this item please use:

http://www.proaktiva.ch/tram/zurich/newslog/newsitem.php?year=2011&item=280111