Landrovers and rails
filed on: 17.06.2016 (17th Jun 2016)
A bit off topic, and rather out of the ordinary. The Etzwillen - Ramsen heritage railway has had an unusual visiting locomotive in the form of a Landrover that pulled three coaches in a publicity move.
Readers understanding the physics of railway traction will remark that in view of the tractive effort required, the feat of pulling three coaches at low speed isn't really that extraordinary. But the clip is well worth watching anyway. There is of course nothing new about Landrovers in railway shunting applications, and indeed in 2007 I photographed this one at work in Bern's Weissenbühl tram museum.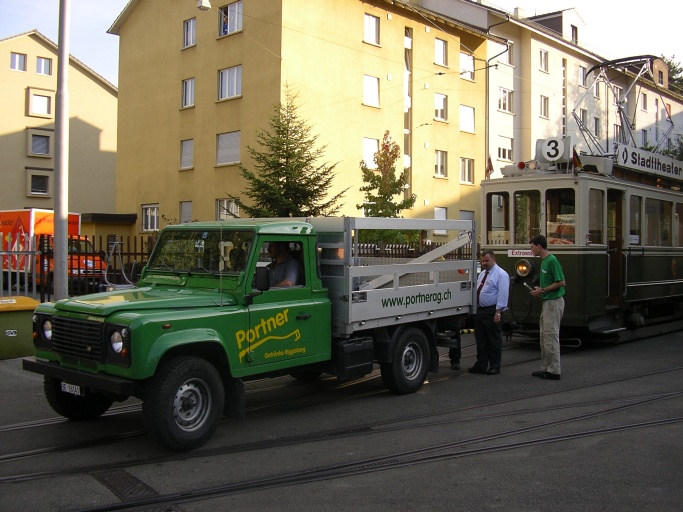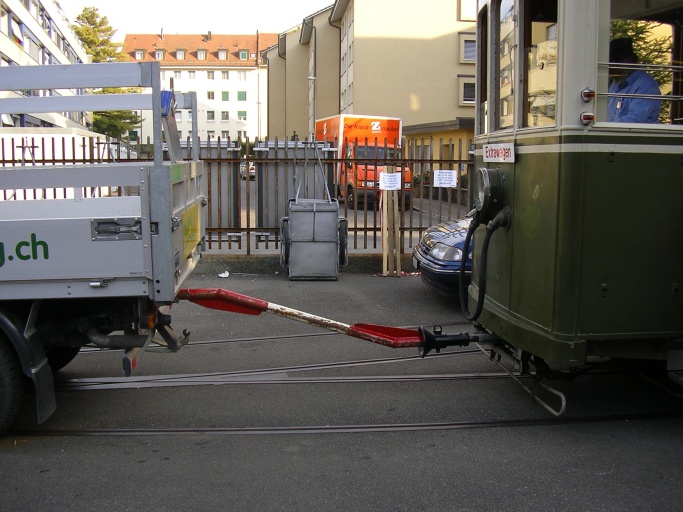 This news item is from the 2016 newslog.


---
search Zürich tram news archive
news index for displayed year (2016)
news index for 2022
all news for current year
Zürich tram homepage
---
to link to this item please use:

http://www.proaktiva.ch/tram/zurich/newslog/newsitem.php?year=2016&item=170616a