Pedaler trams
filed on: 21.07.2016 (21st Jul 2016)
The lightweight variant of the Swiss Standard Tram, known in Zürich as Pedaler was delivered to Zürich in three batches. The first batch, 1501-18 entered service between 1941 and 1946. They were followed by a second batch numbered 1519-50 with more powerful motors and delivered 1949 to 1951. Also delivered in 1949 were two non standard cars with BBC equipment (rather than MFO). The second batch is today represented in preservation in Z&uumlrich; by 1530 whereas two cars of the earlier batch have also survived until recently.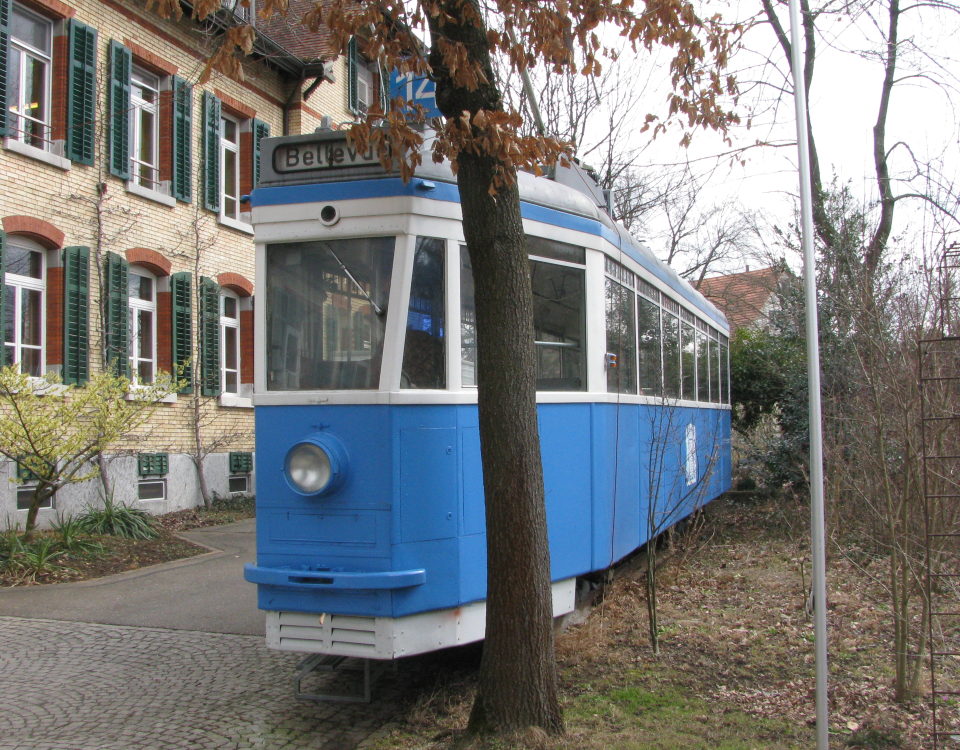 Mentioned on this newslog several times is 1517 which survived on the grounds of Wagerenhof in Uster. Despite the outdoor location, the condition of this car appears to be quite sound overall (it benefitted from being repainted at some point). However no detailed survey has been made of the electrical equipment which may well have some surprises in store. Despite apparently being well cared for, the owner was seeking to dispose of this tram and thus it was offered to the tram museum. On 15th December 2015, the tram was moved by low loader lorry to a covered storage location in the canton of Aargau. The car is not officially part of the tram museum collection but is formally owned by a group of members on behalf of the museum. It is being kept as this would be the last opportunity to restore a car of this type should some tragedy befall 1530. There are currently no plans to restore it.
Surprisingly for such a relatively small batch, there was until recently a second survivor. 1501 survived as a snow broom on Bex-Vilars-Brettaye railway (being rebuilt for this purpose by VBZ workshops in 1980). This vehicle was withdrawn in 2014, being replaced by a purpose built snow broom. The tram museum was also given the oppoprtunity to acquire this car but it was decided not to do so due to the modifications. However, the opportunity was taken to recover numerous spare parts (including both complete bogies) when the car was scrapped in late autumn 2015. As the car was operational right up intil withdrawal, it is assumed the parts are in better condition than those of 1517, and could be used to bring that tram back to life.
source: TMZ Revue 1/2016
This news item is from the 2016 newslog.


---
search Zürich tram news archive
news index for displayed year (2016)
news index for 2022
all news for current year
Zürich tram homepage
---
to link to this item please use:

http://www.proaktiva.ch/tram/zurich/newslog/newsitem.php?year=2016&item=210716