Restaurant tram is no more
filed on: 29.02.2016 (29th Feb 2016)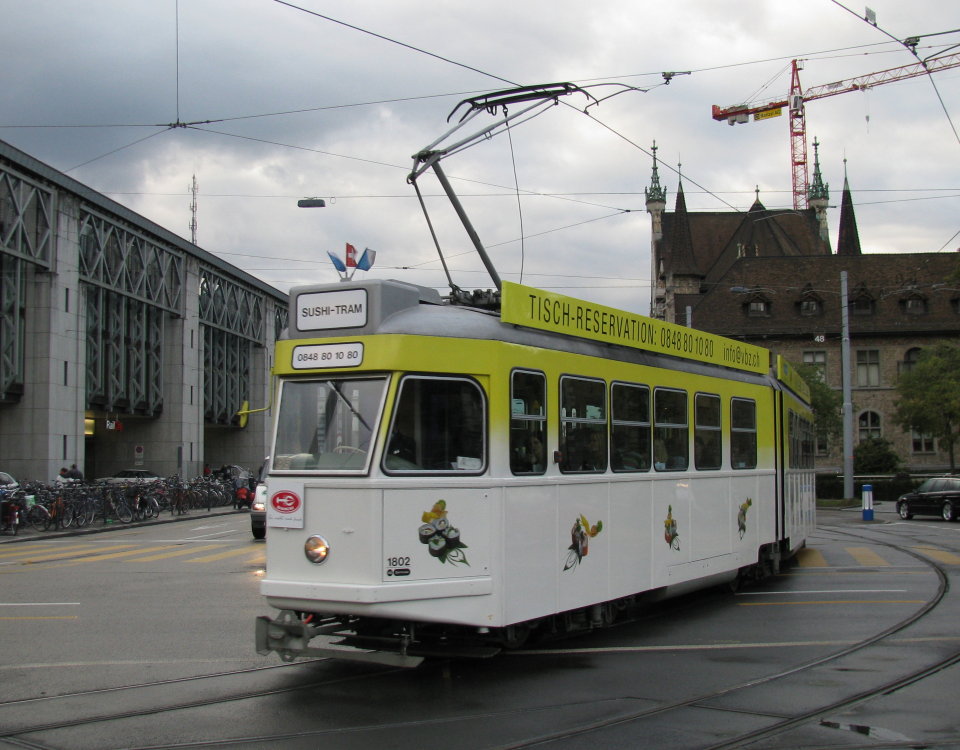 Former articulated tram protoytpe (whose development eventually led to the Mirage type) and later restaurant tram number 1802 is no more. After it was deemed that a repair of the defective motor was not economic, the remains of this tram, having been stripped of virtually everything including the bogies, left VBZ's workshops on a railway load loader on 7th December.
The picture shows the tram in happier times in 2008
source: Schweizer Eisenbahn Revue 2/16
This news item is from the 2016 newslog.


---
search Zürich tram news archive
news index for displayed year (2016)
news index for 2022
all news for current year
Zürich tram homepage
---
to link to this item please use:

http://www.proaktiva.ch/tram/zurich/newslog/newsitem.php?year=2016&item=290216f