Sernftalbahn comes home
filed on: 30.10.2016 (30th Oct 2016)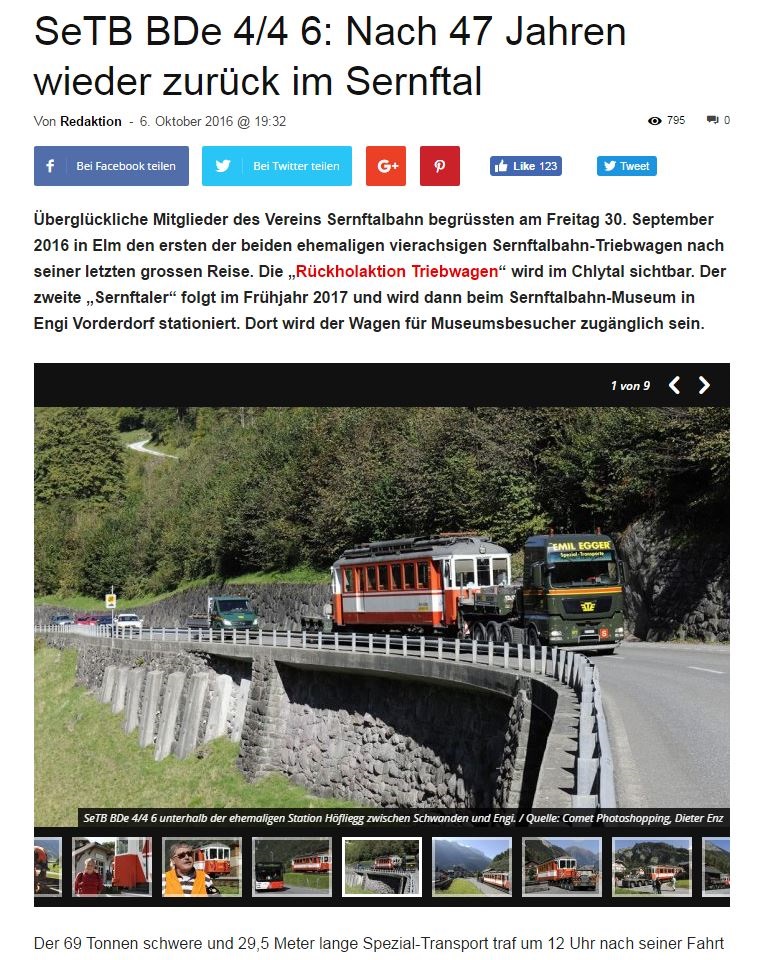 A dream comes true. Ex Sernftal BDe 4/4 number 6 has come home to Engi Vorderdorf, where it will form part of a museum display on the closed Sernftal railway. Sister car 7 will join it next year after a trip to Romania for asbestos removal.
The two units last saw service with the Austrian Atterseebahn. They were withdrawn there in September.
source: bahnonline.ch
This news item is from the 2016 newslog.


---
search Zürich tram news archive
news index for displayed year (2016)
news index for 2019
all news for current year
Zürich tram homepage
---
to link to this item please use:

http://www.proaktiva.ch/tram/zurich/newslog/newsitem.php?year=2016&item=301016