GTZ trolleybus farewell tour
filed on: 27.03.2013 (27th Mar 2013)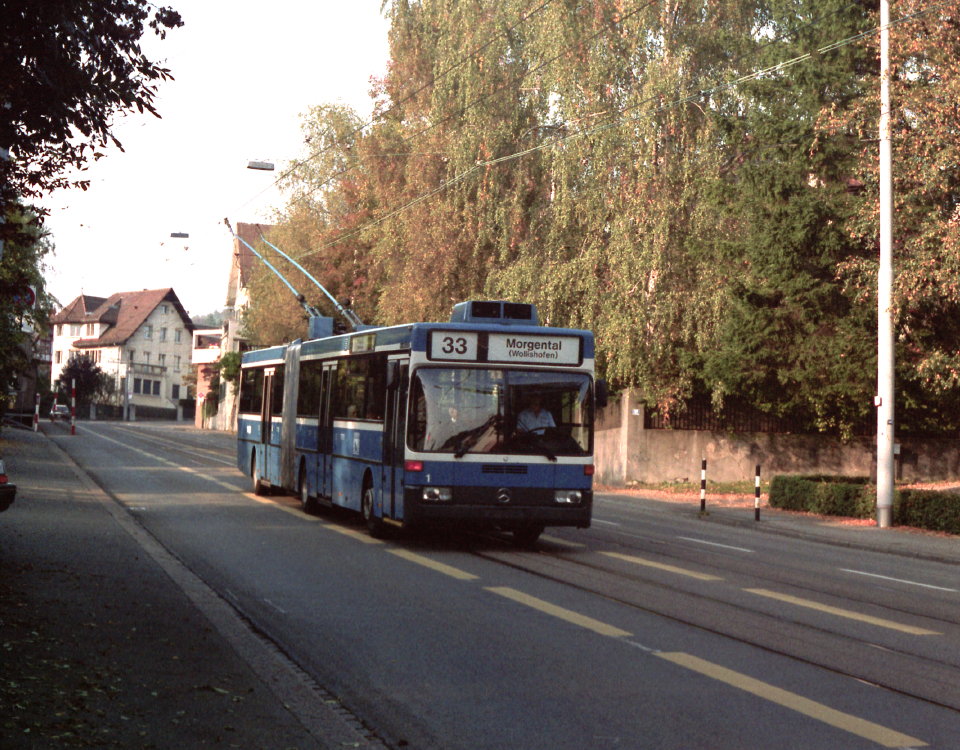 With the days of the Mercedes/ABB O405 GTZ trolleybuses now clearly numbered, Tram Museum Zürich is organisiing a farewell tour on Sunday 21st April. Two GTZs will participate in this event. Departure is at 10:00 from in front of Hotel Schweizerhof (opposite main entrance of Hauptbahnhof) and the tour will finish at 17:00. Registration is not required. Costs are 20 Francs (children under 16, 10 Francs).
source: Tram Museum Zürich
This news item is from the 2013 newslog.


---
search Zürich tram news archive
news index for displayed year (2013)
news index for 2022
all news for current year
Zürich tram homepage
---
to link to this item please use:

http://www.proaktiva.ch/tram/zurich/newslog/newsitem.php?year=2013&item=270313a