Cobra approaching
filed on: 03.01.2006 (3rd Jan 2006)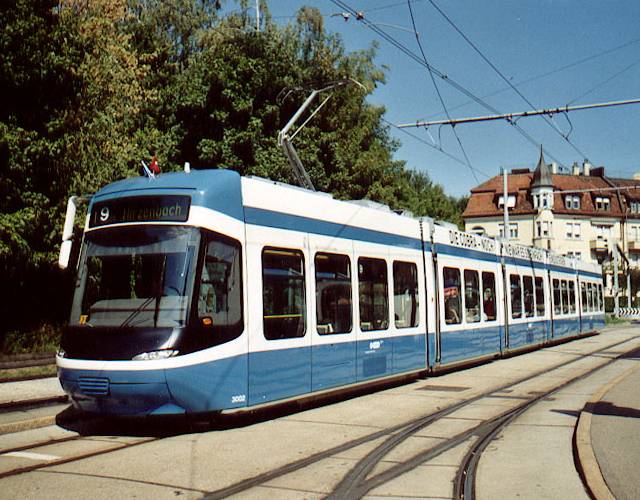 The first production Cobra (presumably 3007) was officially presented at Bombardier's Villeneuve works on 22nd December 2005. An article in the January edition of Schweizer Eisenbahn Revue provides further information: The bodyshells are being supplied by Bombardier's Bautzen works (Saxony). Originally production was planned for Pratteln but closure of that site has led to the present solution. Following the detection of structural weaknesses, the body has been redesigned with welding replacing the (Combino-style) Alugrip system and some vital parts being steel rather than aluminium. The six prototype units will be similary modified from 2007. The first production Cobra is set to enter service in March with two units following every month once production has reached full speed.
See also: Cobra deliveries delayed (14.12.2004)
For more information on the Cobra's history and background, read the Cobra section of this website's 2005 Zürich tram article.
This news item is from the 2006 newslog.


---
search Zürich tram news archive
news index for displayed year (2006)
news index for 2022
all news for current year
Zürich tram homepage
---
to link to this item please use:

http://www.proaktiva.ch/tram/zurich/newslog/newsitem.php?year=2006&item=030106c