Halberstadt
filed on: 07.12.2006 (7th Dec 2006)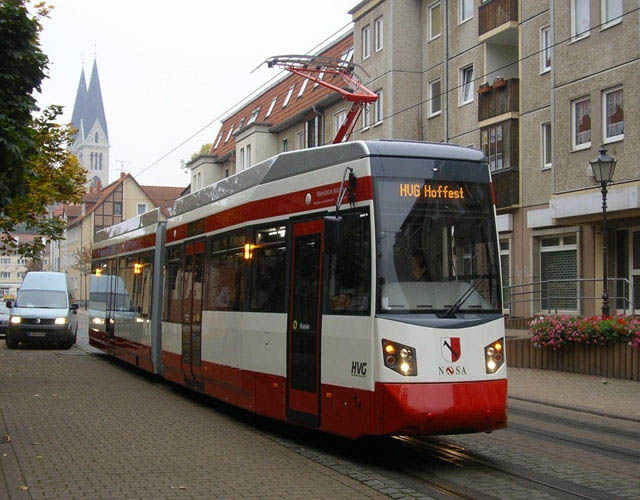 Away from Zürich, and on a more personal note: A tramway article by myself is to be published in the upcoming (January 2007) edition of Tramways & Urban Transit, the distribution of which should begin in the next couple of days. The subject is the tramway of the small German town of Halberstadt, where I spent some days in September and October.
For further Halberstadt pictures, check this website's Halberstadt picture gallery. Previously published tramway aticles by myself can be found on the articles page. The current article will (as usual) not be immediately added, so as not to compete with the magazine. For more information on Tramways & Urban Transit, check the LRTA website.
This news item is from the 2006 newslog.


---
search Zürich tram news archive
news index for displayed year (2006)
news index for 2022
all news for current year
Zürich tram homepage
---
to link to this item please use:

http://www.proaktiva.ch/tram/zurich/newslog/newsitem.php?year=2006&item=071206b