Ground-breaking for Glattalbahn's second phase
filed on: 30.10.2006 (30th Oct 2006)
The official ground-breaking ceremony for phase two of Stadtbahn Glattal was held last Friday (27th October). The ceremony was performed by VBG chairman Otto Halter on the Glattpark site in Opfikon. Phase two of Stadtbahn Glattal will be 5.2 km in length, branching from phase one at Leutschenbach (Ambassador) and running via Lindbergh Platz, Bhf. Glattbrugg and Balsberg to the airport. It will open in December 2008.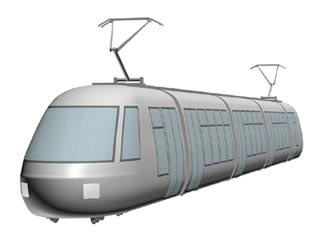 Preparatory ground work at various points on the alignment of phase two has been taking place since September. Work on phase one officially commenced on 14th September 2004 when the cantonal economy minister, Rita Fuhrer, performed the ceremony. This section is now basically complete and undergoing testing and training for a December opening (pending ministry approval). If all goes according to plan, phase three, which will extend the phase one line from Auzelg via Wallisellen to Stettbach, will see work commence in 2008 for a 2010 inauguration.
See also:
Stadtbahn Glattal second phase (18.08.2006)
Stadtbahn Glattal: green light for second phase (14.03.2005)
Stadtbahn Glattal is coming! (30.06.2004)
Phase two construction pictures.
This news item is from the 2006 newslog.


---
search Zürich tram news archive
news index for displayed year (2006)
news index for 2019
all news for current year
Zürich tram homepage
---
to link to this item please use:

http://www.proaktiva.ch/tram/zurich/newslog/newsitem.php?year=2006&item=301006