Another great year for VBZ
filed on: 26.04.2007 (26th Apr 2007)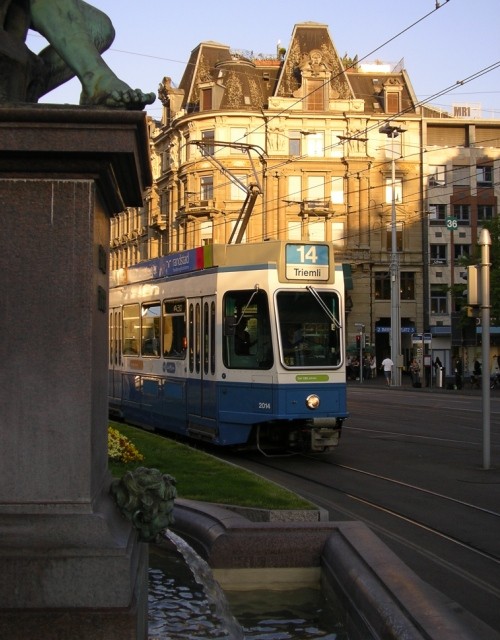 VBZ has published its passenger statistics for 2006. These show passenger journeys are continuing to rise, now reaching 296.7 million (2.3 million more than 2005 *). Of these, 186.8 million (+1.5 million) were by tram, 51.7 million by trolleybus, 36.4 million by diesel bus in the city and 2.3 million by neighbourhood minibus (Quartierbus). The night buses transported 300,000 passengers (+15%) and VBZ-operated buses outside the city 19.2 million.
The most popular tram line was route 14 (73,000 passengers per day), with the greatest growth being seen on routes 5, 7 and 9 (more than 4% each). The favourite trolleybus route was 33 (45,000 passengers) and the favourite diesel bus route was 80 (8.6 million in total).
source: VBZ
See also:
274 million passengers (12.04.2006)
A good year for VBZ (25.02.2005)
* This figure does not appear to be compatible with the figure of 274 million as reported on this site for 2005. I assume the 2005 figure covers only activities within the city.
This news item is from the 2007 newslog.


---
search Zürich tram news archive
news index for displayed year (2007)
news index for 2022
all news for current year
Zürich tram homepage
---
to link to this item please use:

http://www.proaktiva.ch/tram/zurich/newslog/newsitem.php?year=2007&item=260407