Oerlikon depot
filed on: 25.09.2009 (25th Sep 2009)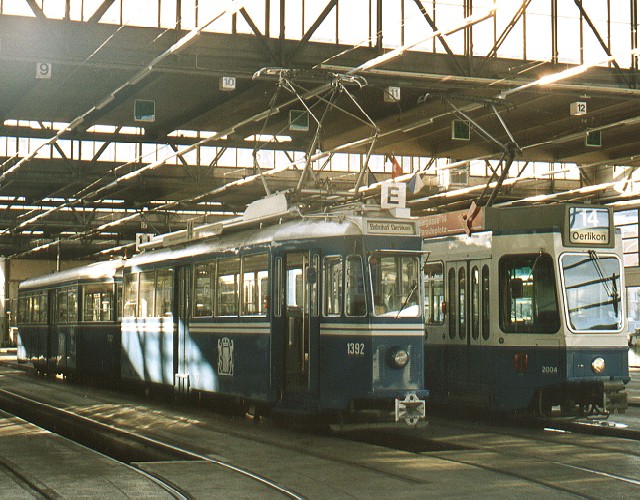 An article in today's Tages Anzeiger newspaper looks ta the plans to extend Oerlikon depot. This extension will be required to house the Glattalbahn trams.
The first depot on this site was built in 1889 by the private company ZOS (Zürich-Oerlikon-Seebach). The depot was extended in 1928 by adding a new wing with tram stabling on the upper floor and buses below. This is the oldest part of today's complex. The rest of the original structure was demolished and replaced by a larger depot completed in 1935 by Hermann Herter – a building which earned much praise at the time and whose modern feel has not really aged to this day (shown in the adjoining photographs).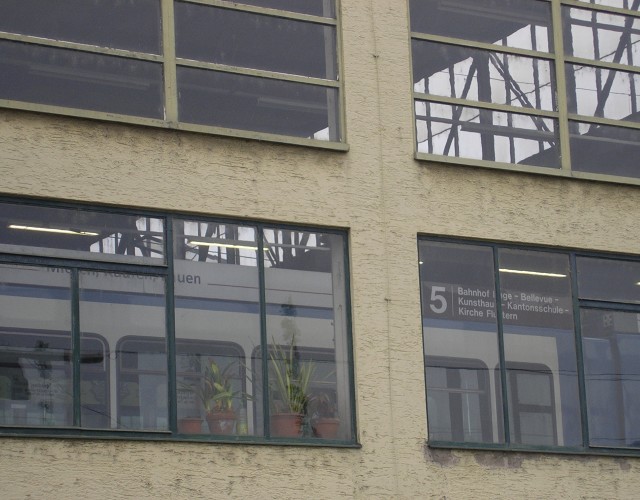 The depot is now a protected monument but the authorities have agreed to permit the demolition of the remaing 1928 wing to make way for a larger extension also using the land of the adjoining car park.
source: Bahnhofplatz.net
An interesting page on the history of Oerlikon depot can be found on the archive pages of Tram Museum Zürich.

This news item is from the 2009 newslog.


---
search Zürich tram news archive
news index for displayed year (2009)
news index for 2022
all news for current year
Zürich tram homepage
---
to link to this item please use:

http://www.proaktiva.ch/tram/zurich/newslog/newsitem.php?year=2009&item=250909