Tango for Geneva
filed on: 02.03.2010 (2nd Mar 2010)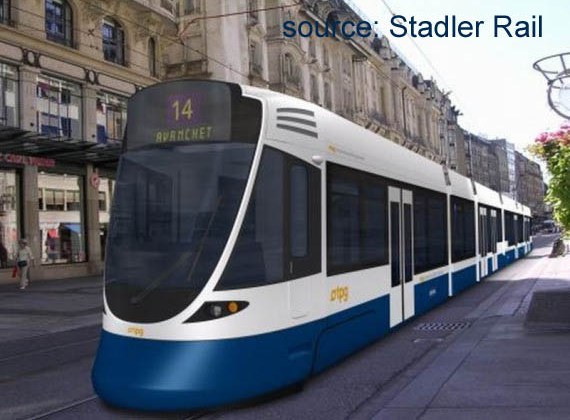 It's blue and white, but no, it's not Zürich's future Tango tram! In January, TPG (Genève) ordered 32 Tangos from Stadler for 154 million Franks. The new trams will be 44m long and enter service from late 2011. The decison comes as a surprse from an operator that has obtained its new trams exclusively from Bombardier (and predecessor companies) for more than 50 years.
source: Schweizer Eisenbahn Revue (3/2010)

This news item is from the 2010 newslog.


---
search Zürich tram news archive
news index for displayed year (2010)
news index for 2021
all news for current year
Zürich tram homepage
---
to link to this item please use:

http://www.proaktiva.ch/tram/zurich/newslog/newsitem.php?year=2010&item=020310c