Final end of the line for La Ficelle
filed on: 03.03.2010 (3rd Mar 2010)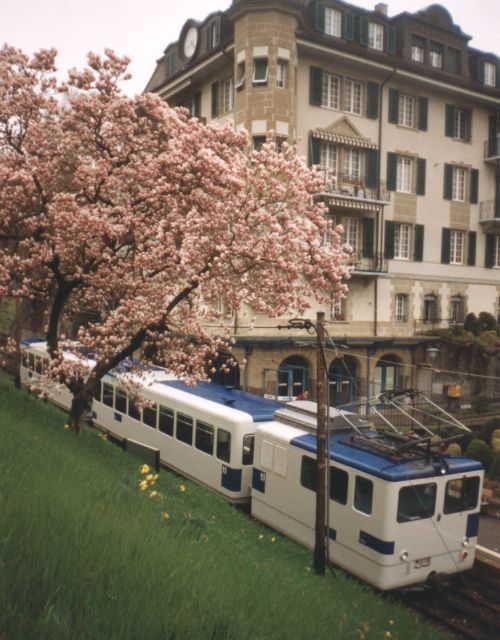 Following the 2006 closure of La Ficelle for conversion to Lausanne's new rubber-tyred metro, there were hopes that the vehicles of this cog railway could see further use elsewhere. Initially there were plans to deploy them on a new line in the French resort of Villard de Lans. When this project collapsed, there remained some hope that some vehicles could at least survive in the form of refreshment booths in Lausanne; but even this less ambitious idea came to naught. The three locomotives and one railcar were scrapped in October 2009, followed by the five trailers and the second railcar (111) in January.
source: Prellbock (1/10)
This news item is from the 2010 newslog.


---
search Zürich tram news archive
news index for displayed year (2010)
news index for 2021
all news for current year
Zürich tram homepage
---
to link to this item please use:

http://www.proaktiva.ch/tram/zurich/newslog/newsitem.php?year=2010&item=030310b