BDWM Be 4/8 go to AAR
filed on: 22.09.2010 (22nd Sep 2010)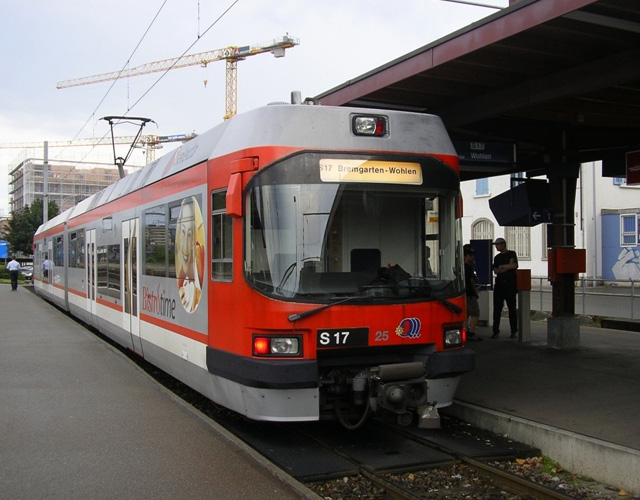 Not another BDWM news item? Following the disposal of BDe8/8 3 and 9, the third unit to be displaced by Diamant deliveries is not a BDe8/8 but a newer Be4/8. Number 21 was sent to Bombardier in Villeneuve to be modified for its future use on AAR/WSB (Schöftland - Aarau - Menziken) and has since been delivered to WSB. Ultimately, both types will be entirely replaced by Diamants, although BDe8/8 8 will be retained as a heritage vehicle.
source: bahnhofplatz.net

This news item is from the 2010 newslog.


---
search Zürich tram news archive
news index for displayed year (2010)
news index for 2021
all news for current year
Zürich tram homepage
---
to link to this item please use:

http://www.proaktiva.ch/tram/zurich/newslog/newsitem.php?year=2010&item=220910