Basel: BVB looking for alternative to Tango?
filed on: 23.02.2010 (23rd Feb 2010)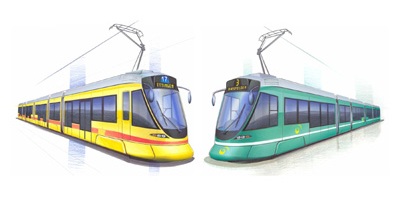 The Tango trams being acquired by Basel were initially announced as a joint order of the two tram companies BLT and BVB, with the procurement being led by BLT. BLT has ordered the four prototypes (May 2006), and follwing their satisfactory performance, 15 further units (December 2009). Initial plans had intended that this would be followed by further orders of 21 for BLT and 20 for BVB. Whereas BLT appears to be satisfied with the type, BVB doesn't seem so sure. According to bahnhofplatz.net, BVB is to perform further studies to define its future trams needs.
This news item is from the 2010 newslog.


---
search Zürich tram news archive
news index for displayed year (2010)
news index for 2021
all news for current year
Zürich tram homepage
---
to link to this item please use:

http://www.proaktiva.ch/tram/zurich/newslog/newsitem.php?year=2010&item=230210c