Sankt Gallen: Trolleybuses to Sarajevo
filed on: 27.01.2010 (27th Jan 2010)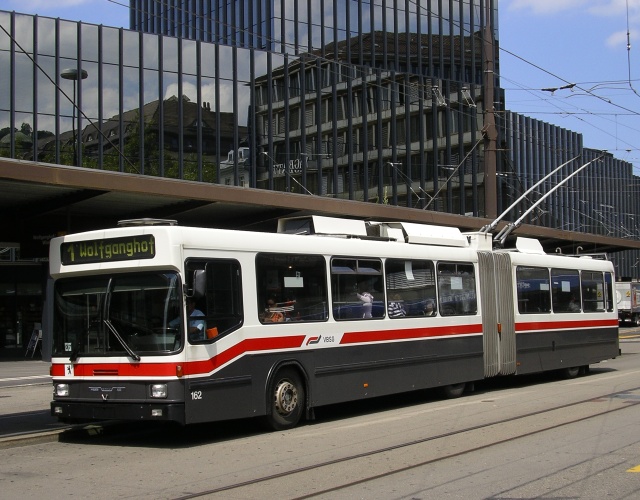 With Sankt Gallen's NAW trolleybuses 151-154 and 156-168 (*) having been been displaced by new Hess trolleybuses, Sarajevo has been attempting to obtain the NAWs. A deal was signed but then terminated in circa April as Sarajevo was unable to pay. Since then, a new director has taken over at Sarajevo who managed to revive the deal. So far the cash has been raised to buy 11 trolleybuses (the first five of which left Sankt Gallen by rail today). It is still though that all 17 trolleybuses could go to the Bosnian capital.
source: bahnhofplatz.net and stgallerbus.de.tl
*) 155 was converted to a double articulated in 2005 and will remain in Sankt Gallen for the time being.
This news item is from the 2010 newslog.


---
search Zürich tram news archive
news index for displayed year (2010)
news index for 2021
all news for current year
Zürich tram homepage
---
to link to this item please use:

http://www.proaktiva.ch/tram/zurich/newslog/newsitem.php?year=2010&item=270110b