Bern: Regional Tram
filed on: 20.01.2011 (20th Jan 2011)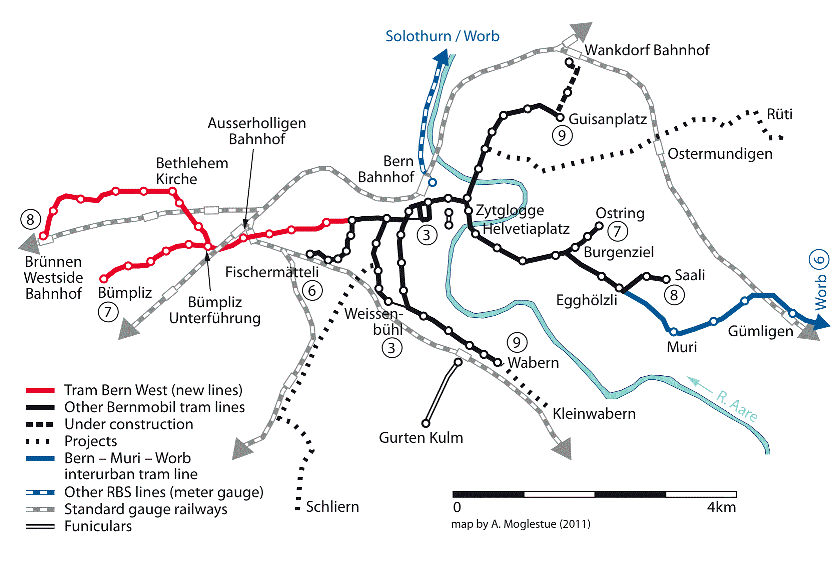 The study for Bern's proposed regional tram line (Schliern - Ostermundigen) shows this wil cost 550 Million Franks rather than the 260 million projected earlier. A tunnel will be required to reach the Rüti terminus on account of the gradient that would otherise be required. Still to be defined is how the tram will cross the city centre. As an additional tram line is not desired on the Marktgasse, a second cross-city alignment is required and has not yet been identified.
source: 20 Minuten (Bern edition)
This news item is from the 2011 newslog.


---
search Zürich tram news archive
news index for displayed year (2011)
news index for 2022
all news for current year
Zürich tram homepage
---
to link to this item please use:

http://www.proaktiva.ch/tram/zurich/newslog/newsitem.php?year=2011&item=200111c