Limmattalbahn progress
filed on: 02.02.2012 (2nd Feb 2012)
The pre-project of the Limmattalbahn light-rail system has been completed. Work on the LRT, which will connect Zürich Altstetten to Killwangen via Schlieren and Dietikon should commence in 2017.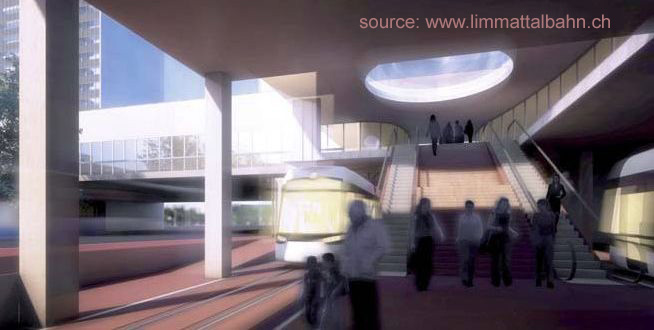 A brochure with plenty of details is available on the website of Limmattalbahn (-> here).
source: Limmattalbahn
This news item is from the 2012 newslog.


---
search Zürich tram news archive
news index for displayed year (2012)
news index for 2022
all news for current year
Zürich tram homepage
---
to link to this item please use:

http://www.proaktiva.ch/tram/zurich/newslog/newsitem.php?year=2012&item=020212c