Another website down?
filed on: 03.02.2012 (3rd Feb 2012)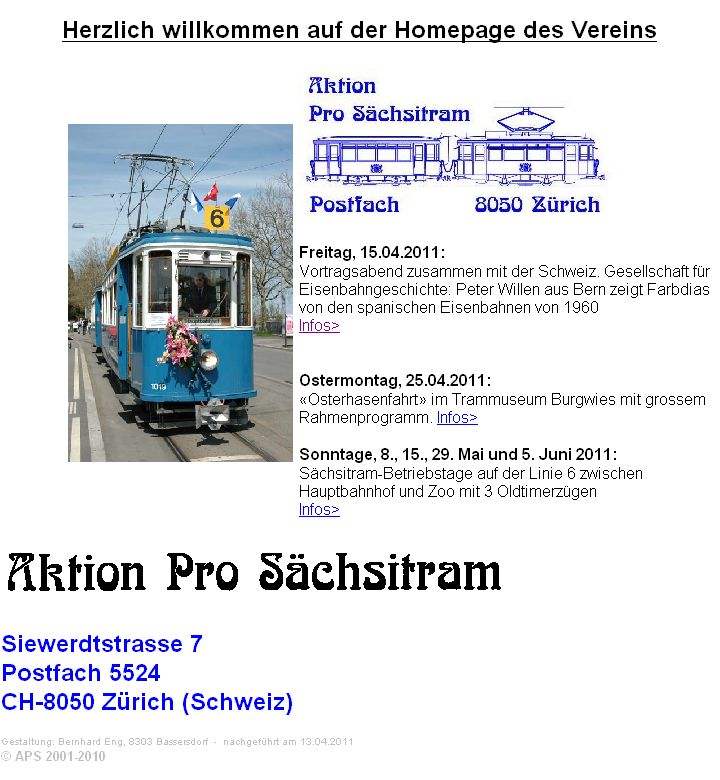 After reporting two days ago on the demise of the old Tram Museum website, it has been drawn to my attention that another webiste that has been unreachable for some time now is that of Aktion Pro Sächsitram (www.6-tram.ch). If this disappearance is also permanent, we are facing a severe loss of enthusiast-oriented web-based information on Zürich trams.

This news item is from the 2012 newslog.


---
search Zürich tram news archive
news index for displayed year (2012)
news index for 2023
all news for current year
Zürich tram homepage
---
to link to this item please use:

http://www.proaktiva.ch/tram/zurich/newslog/newsitem.php?year=2012&item=030212