Progress on BDWM BDe 8/8 No. 7
filed on: 07.03.2012 (7th Mar 2012)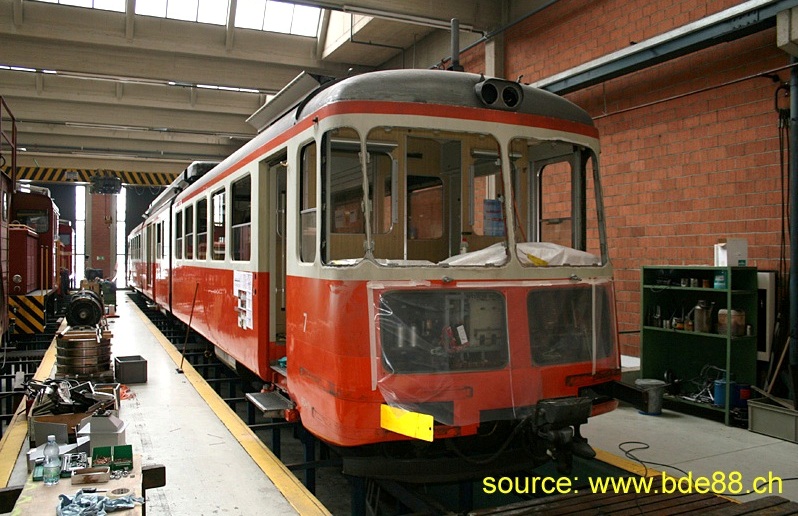 Progress on the restoration of BDWM is looking very good, as this series of photographs from the BDe 8/8 website shows. The group behind saving this fascinating vehicle are also looking for members, or can otherwise be supported by buying items from their shop, including many parts from No 7's sister units, BDWM station signs and more — providing an opportunity to bring some genuine Swiss narrow-gauge history into your home.
source: www.bde88.ch
This news item is from the 2012 newslog.


---
search Zürich tram news archive
news index for displayed year (2012)
news index for 2022
all news for current year
Zürich tram homepage
---
to link to this item please use:

http://www.proaktiva.ch/tram/zurich/newslog/newsitem.php?year=2012&item=070312b