Bernina Railway on Google Street View
filed on: 23.03.2012 (23rd Mar 2012)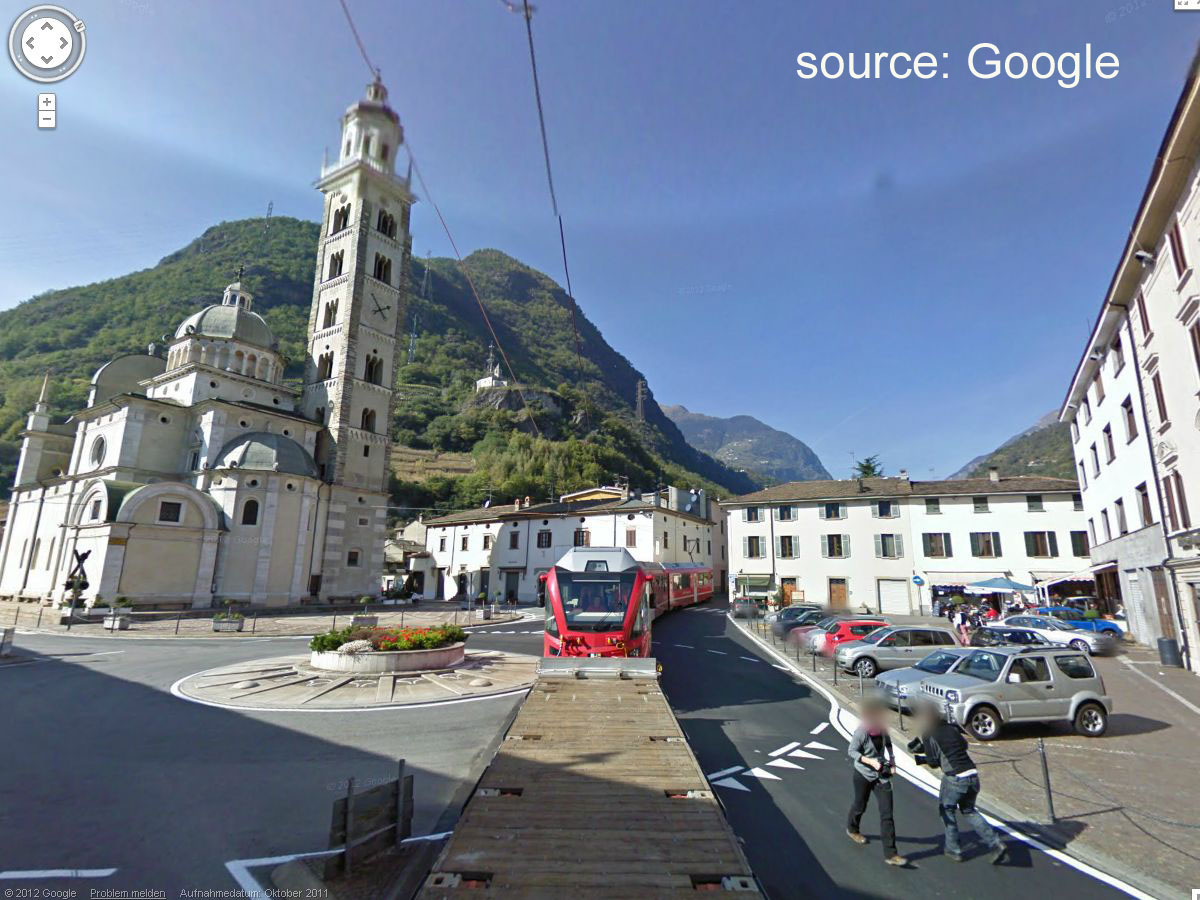 Google Street view has established itself as a useful way to explore the streets of distant cities from the comfort of your home. But now Google is travelling by rail as well. Parts of the Bernina Railway are now accessible online.
The view above shows the flat wagon on which the camera was carried on the famous street-running section passing the even more famous Basilica della Madonna di Tirano, pulled by one of the new Stadler dual-voltage Allegra units.
source: www.rhb.ch/RhB-Street-View.1908.0.html
This news item is from the 2012 newslog.


---
search Zürich tram news archive
news index for displayed year (2012)
news index for 2022
all news for current year
Zürich tram homepage
---
to link to this item please use:

http://www.proaktiva.ch/tram/zurich/newslog/newsitem.php?year=2012&item=230312a