Limmattalbahn: Concession applied for
filed on: 31.08.2012 (31st Aug 2012)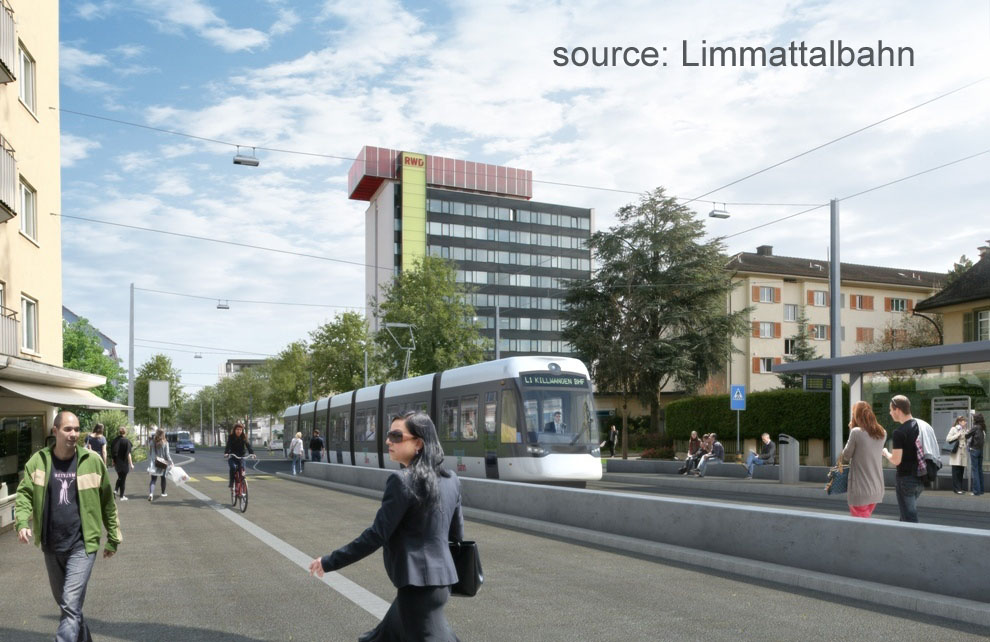 Limmattalbahn, the proposed light rail link from Zürich Altstetten to Killwangen is moving forwards. The concession to build and operate the link has now been applied for by Zürich's cantonal authorities. The concession must be granted by the federal government.

source: bahnhofplatz.net
This news item is from the 2012 newslog.


---
search Zürich tram news archive
news index for displayed year (2012)
news index for 2022
all news for current year
Zürich tram homepage
---
to link to this item please use:

http://www.proaktiva.ch/tram/zurich/newslog/newsitem.php?year=2012&item=310812