Cargotram marks 10th anniversary
filed on: 14.08.2013 (14th Aug 2013)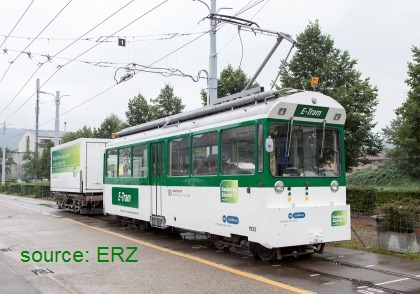 VBZ and ERZ are celebrating 10 years of Cargotram operations. The pilot phase began on 15th April 2003, becoming permanent at the end of the year. The service was gradually expanded from four to nine destinations and a second service, E-tram, added in 2006 to pick up electronic goods. To mark the anniversary, the tram has been repainted into a new livery.
For more background information on the service, see this article (written in 2003).
This news item is from the 2013 newslog.


---
search Zürich tram news archive
news index for displayed year (2013)
news index for 2019
all news for current year
Zürich tram homepage
---
to link to this item please use:

http://www.proaktiva.ch/tram/zurich/newslog/newsitem.php?year=2013&item=140813a