Pedaler photo tour
filed on: 26.11.2013 (26th Nov 2013)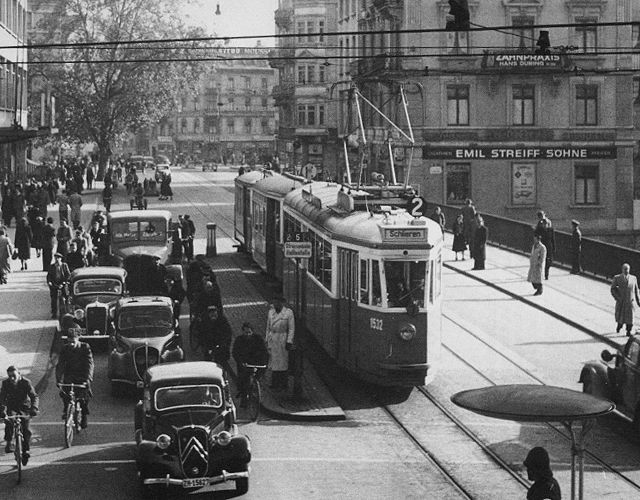 This announcement is a bit late, but maybe not too late for readers based locally: This Sunday (1st December), TMZ will run a photo tour with its Pedaler (lightweight Swiss Standard Tram) tram 1530 and four-wheeled trailer 687. The theme will be about revisiting route 22, a peak-only working that ran between between 1952 and 1971. Route 22 connected Farbhof and Seebach via Hauptbahnhof, Stampfenbachplatz and Milchbuck. The tour will also visit other parts of the network. Start is at 10:15 on the Gessnerallee track and finish at circa 14:00 in the tram museum (Burgwies). Costs are 20CHF (10 for children). Registration is not required.
source: Tram Museum Zürich (TMZ)
This news item is from the 2013 newslog.


---
search Zürich tram news archive
news index for displayed year (2013)
news index for 2022
all news for current year
Zürich tram homepage
---
to link to this item please use:

http://www.proaktiva.ch/tram/zurich/newslog/newsitem.php?year=2013&item=261113a