Winterthur: Deutweg depot
filed on: 15.01.2014 (15th Jan 2014)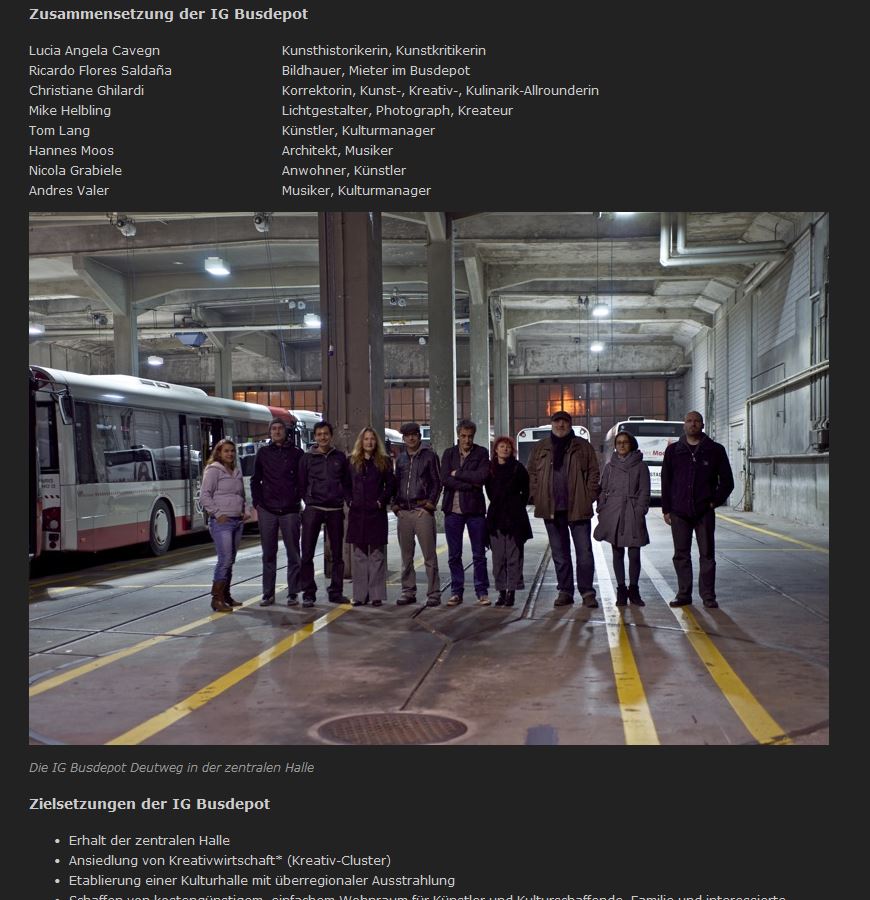 A group of artists in Winterthur are campaigning to save Deutweg bus depot. The structure will cease to serve as depot this year, with its functions being transferred to an extended facility at Grüzefeld. Whereas the city wishes to tear down the structure and redevelop the land residentially, IG Busdepot Deutweg is seeking to maintain the central shed as a centre for artists. Their website is here. The oldest part of the depot was completed in 1914, and originally served as the city's tram depot. Some of the pictures on the site show tram rails still in place. Winterthur's last tram line closed in 1951.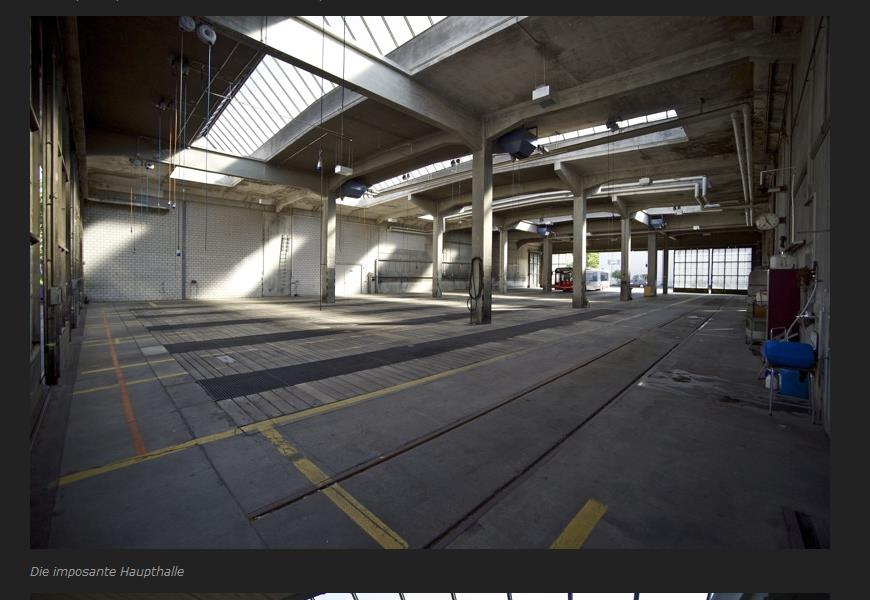 source: IG Busdepot Deutweg
This news item is from the 2014 newslog.


---
search Zürich tram news archive
news index for displayed year (2014)
news index for 2019
all news for current year
Zürich tram homepage
---
to link to this item please use:

http://www.proaktiva.ch/tram/zurich/newslog/newsitem.php?year=2014&item=150114a