Canton supports tram re-routing in Altstetten
filed on: 21.01.2014 (21st Jan 2014)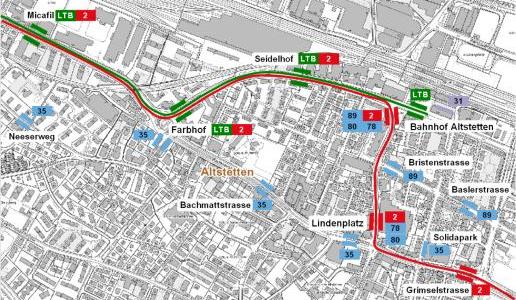 In the debate around the re-routing of the Alstetten tram (replacing its present direct route between Lindenplatz and Farbhof with a dog leg via Bahnhof Altstetten) the city council recently voted in line with the local desire to preserve the present alignment. The cantonal parliament, however, has now taken the contrarian view and wants to continue with the project as planned.
source: bahnhofplatz.net
This news item is from the 2014 newslog.


---
search Zürich tram news archive
news index for displayed year (2014)
news index for 2022
all news for current year
Zürich tram homepage
---
to link to this item please use:

http://www.proaktiva.ch/tram/zurich/newslog/newsitem.php?year=2014&item=210114