Durchmesserlinie approaching
filed on: 21.01.2014 (21st Jan 2014)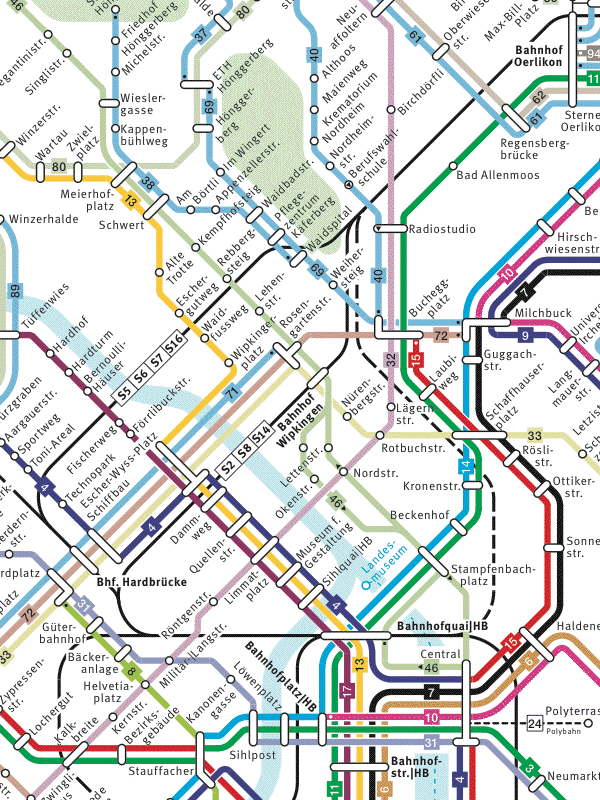 Spotted today: The new route maps already depict Zürich's new cross-city rail link, Durchmesserlinie (albeit as a dotted line). The line is slated to open this summer for S-Bahn traffic, and at the end of the year for long-distance trains.
source: Route map on ZVV website

This news item is from the 2014 newslog.


---
search Zürich tram news archive
news index for displayed year (2014)
news index for 2022
all news for current year
Zürich tram homepage
---
to link to this item please use:

http://www.proaktiva.ch/tram/zurich/newslog/newsitem.php?year=2014&item=210114b