Basel gets its first Flexity
filed on: 22.09.2014 (22nd Sep 2014)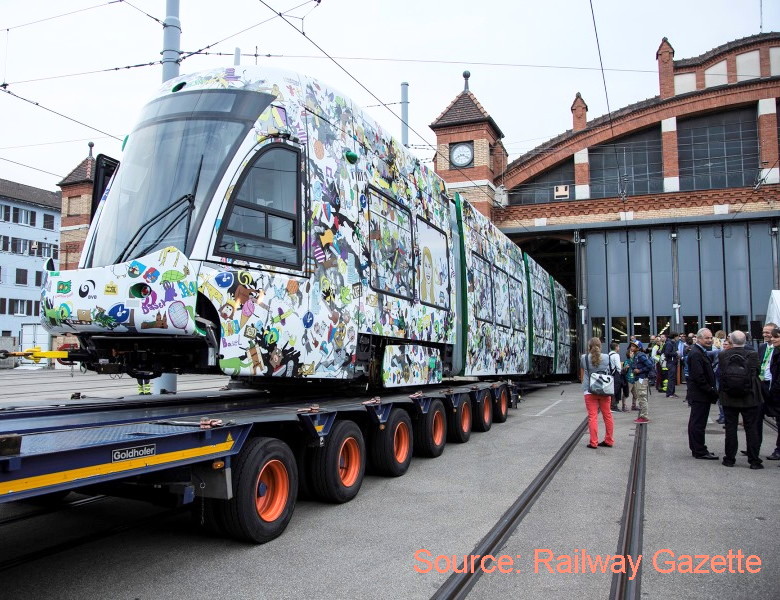 BVB's first Flexity was delivered on 4th September. A total of 61 of these trams were ordered in 2011. The new tram will be presented to the public at an open day on 8th November. This and a second tram will be used for testing, with series delivery not commencing until mid 2015 from when two 7-section trams will be delivered per month. The 5-section trams will then follow from 2017.
The livery of the test trams was designed by children, and will indicate that these trams are not in service. When testing is completed they will be repainted green.
source: Railway Gazette
This news item is from the 2014 newslog.


---
search Zürich tram news archive
news index for displayed year (2014)
news index for 2022
all news for current year
Zürich tram homepage
---
to link to this item please use:

http://www.proaktiva.ch/tram/zurich/newslog/newsitem.php?year=2014&item=220914