Stadler tender for VBZ
filed on: 28.06.2014 (28th Jun 2014)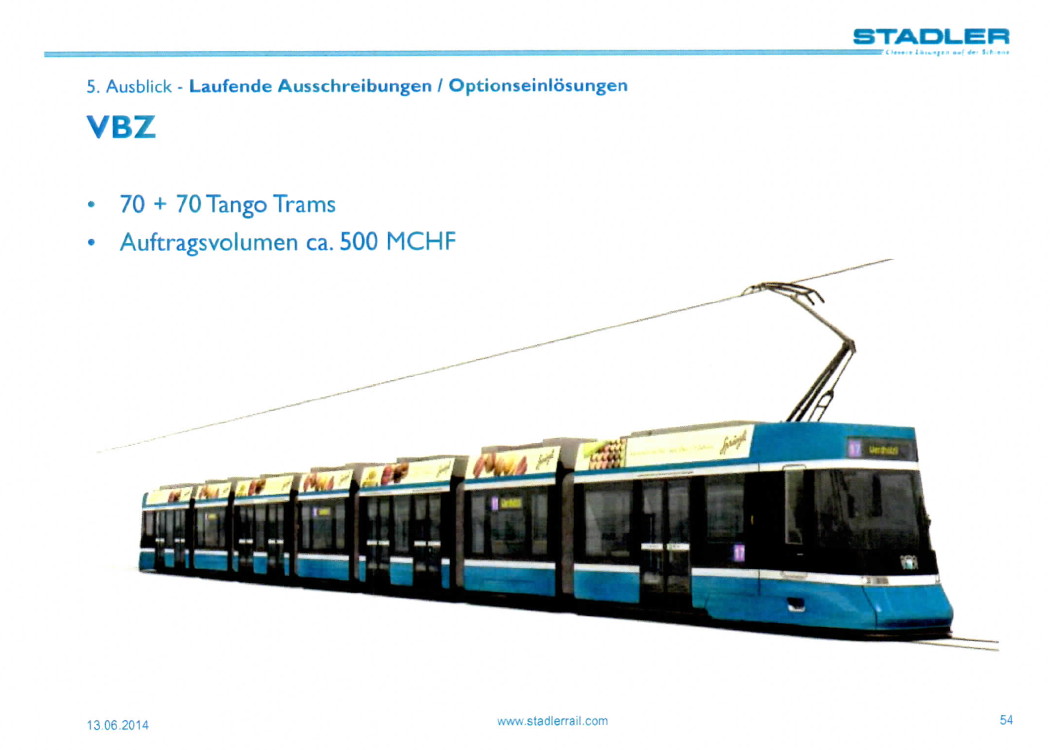 There is still no news on Zürich's decision on the new tram order. But for those interested in what Stadler may offer, an interesting artist's impression has appeared in the 2014 Stadler Press Conference pack. Stadler was unable to offer the BLT-type Tango to Zürich as VBZ specified an all low-floor tram. The illustrated car looks as it may be a hybrid of the BLT Tango and the classic Variobahn. But it may equally by an artist's doodle with little connection to what is being proposed. Only time will tell.
In terms of styling, the proposed Tango bears a resemblance to the earlier proposals for Cobra.
source: Die Stadler Rail Grouo Jahrespressekonferenz 14 Juni 2014
source: bahnhofplatz.net
This news item is from the 2014 newslog.


---
search Zürich tram news archive
news index for displayed year (2014)
news index for 2022
all news for current year
Zürich tram homepage
---
to link to this item please use:

http://www.proaktiva.ch/tram/zurich/newslog/newsitem.php?year=2014&item=280614a