First tram on Hardbrücke
filed on: 13.09.2017 (13th Sep 2017)
VBZ have announced on their facebook page that test running of the new tram link on Hardbrücke commenced on Monday night (11th September).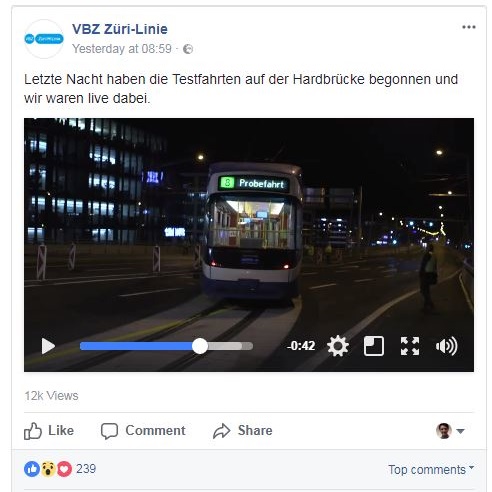 I caught a bus on Hardbrücke yesterday, before reading this news, and suspected something might be happening, seeing the fresh shimmer on the rails.
This news item is from the 2017 newslog.


---
search Zürich tram news archive
news index for displayed year (2017)
news index for 2022
all news for current year
Zürich tram homepage
---
to link to this item please use:

http://www.proaktiva.ch/tram/zurich/newslog/newsitem.php?year=2017&item=130917