Swisstrolleyplus
filed on: 17.01.2017 (17th Jan 2017)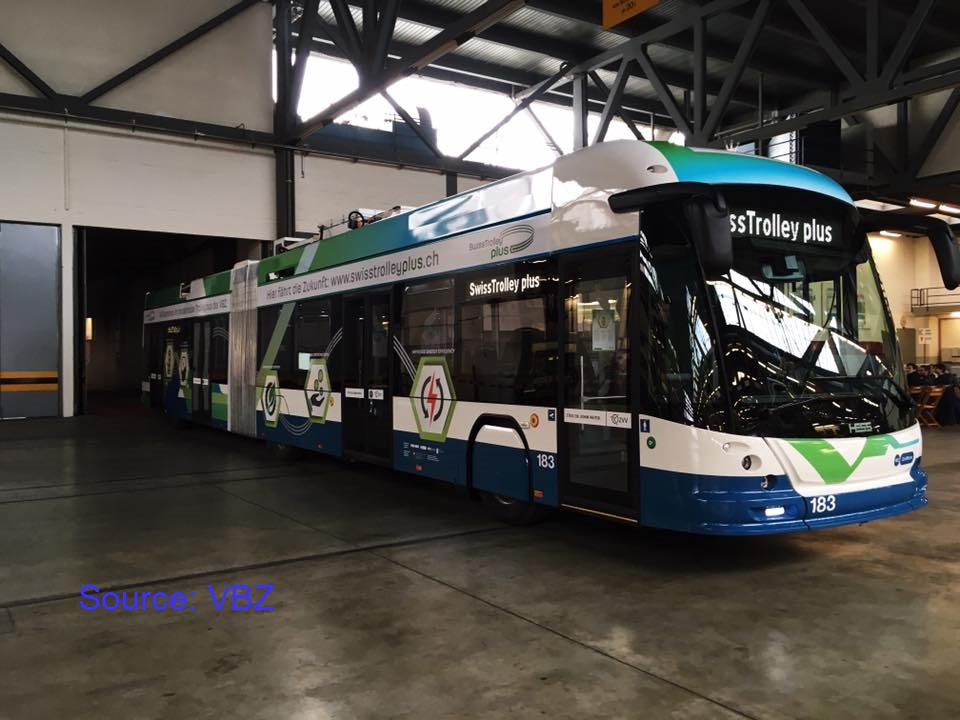 VBZ has published pictures of the new Swisstrolleyplus on their facebook page. There is also an article on the new trolleybus on their website here.
Swisstrolleyplus is a trolleybus with an improved energy management system developed by ETH. The bus has an increased range of operation away from the wires. The improvements are not jsut in terms of battery capacity, but also smarter algorithms to choise the best point to feed energy back into the grid.
The project has its own website www.swisstrolleyplus.ch
This news item is from the 2017 newslog.


---
search Zürich tram news archive
news index for displayed year (2017)
news index for 2022
all news for current year
Zürich tram homepage
---
to link to this item please use:

http://www.proaktiva.ch/tram/zurich/newslog/newsitem.php?year=2017&item=170117