Bernmobil signs contract for Stadler Tramlink
filed on: 12.12.2019 (12th Dec 2019)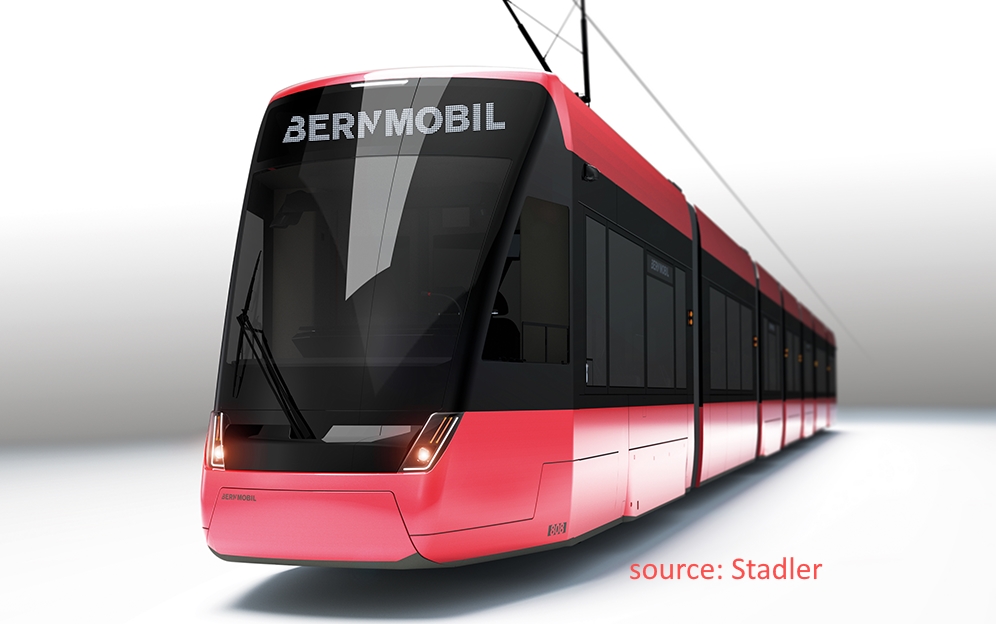 Bernmobil has signed an order to buy 27 Tramlink type trams from Stadler for 130 million CHF. The first new tram will be delivered in 2022. They will enter service in 2023/4 and replace the Vevey units as well as route 6's RBS (Tram 2000) units.
The contract also contains an option for 23 further trams which could be used on the Ostermundigen line from circa 2027.
The artist's impression is still provisional. The definte design is yet to be finalized with Bernmobil.
This news item is from the 2019 newslog.


---
search Zürich tram news archive
news index for displayed year (2019)
news index for 2022
all news for current year
Zürich tram homepage
---
to link to this item please use:

http://www.proaktiva.ch/tram/zurich/newslog/newsitem.php?year=2019&item=121219