Restore WSB Saloon car
filed on: 18.06.2019 (18th Jun 2019)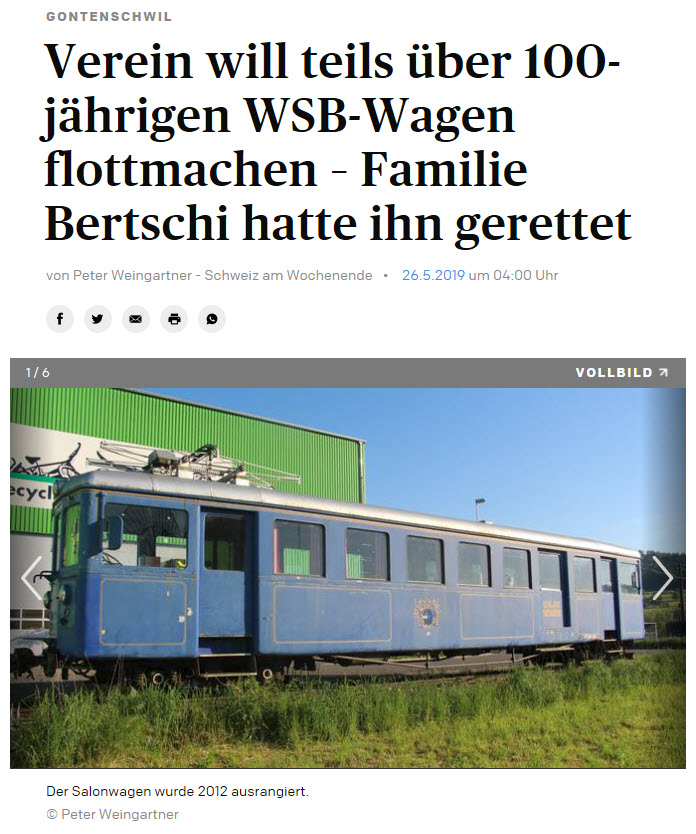 A society has been formed with the goal of salvaging and restoring to working order WSB's saloon car 115. This bogie car was originally built in 1901, underwent several major rebuilds, and was not withdrawn until 1982, after which it became a private hire vehicle and operated in an inauthentic blue livery. In 2012 WSB declared the car surplus and it narrowly avoided scrapping by, surprisingly, being saved by a scrap merchant. It was then placed in the Bertschi scarpyard at Reinach and used as an information booth for visitors. It is a nice touch that the instigator of this idea, Olivia Bertschi, said that her parents had celebrated their marriage apero in this car.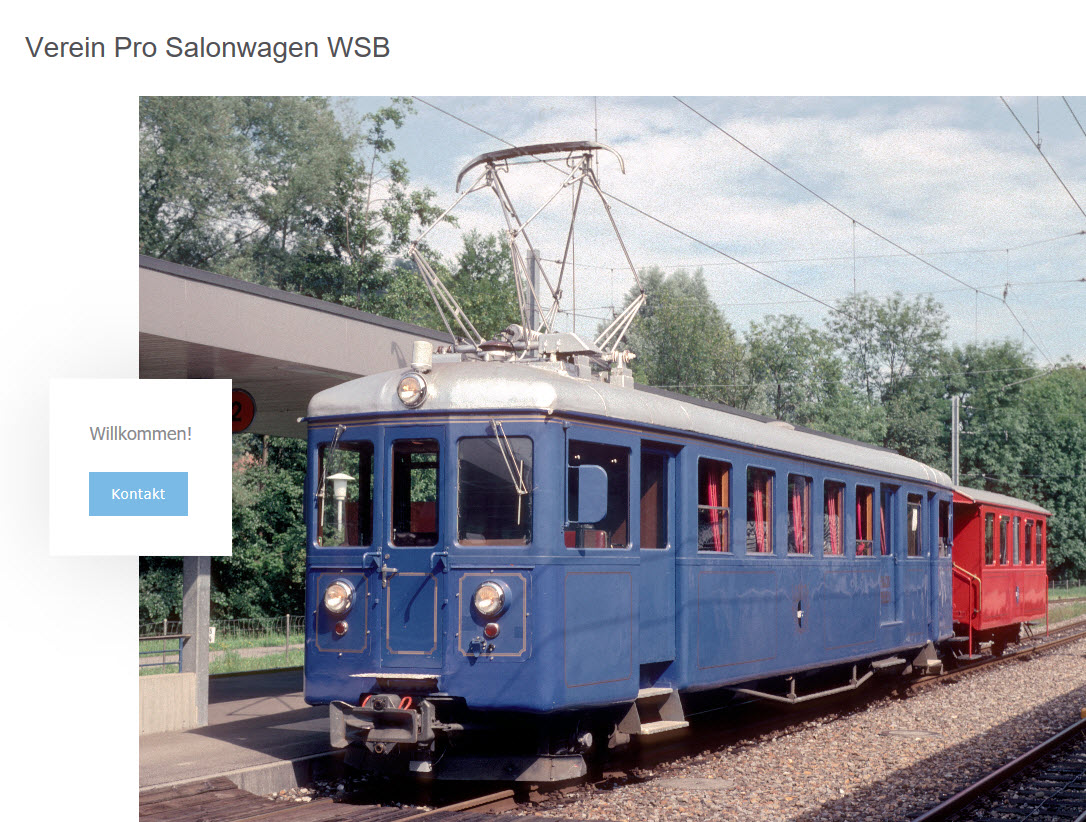 An iniative is now underway to salavge the car and restore it to working order, and a society, Verein Pro Salonwagen WSB has been founded with the specific aim of acheiving this. Their website is still being set up and does not yet have any specifics. The society is appealing for membership and money.

source: Aargauer Zeitung
This news item is from the 2019 newslog.


---
search Zürich tram news archive
news index for displayed year (2019)
news index for 2022
all news for current year
Zürich tram homepage
---
to link to this item please use:

http://www.proaktiva.ch/tram/zurich/newslog/newsitem.php?year=2019&item=180619b