Cobra 3074, then 3005 ...
filed on: 01.07.2009 (1st Jul 2009)
With the arrival of 3074, the numerical delivery of the initial Cobra order is complete.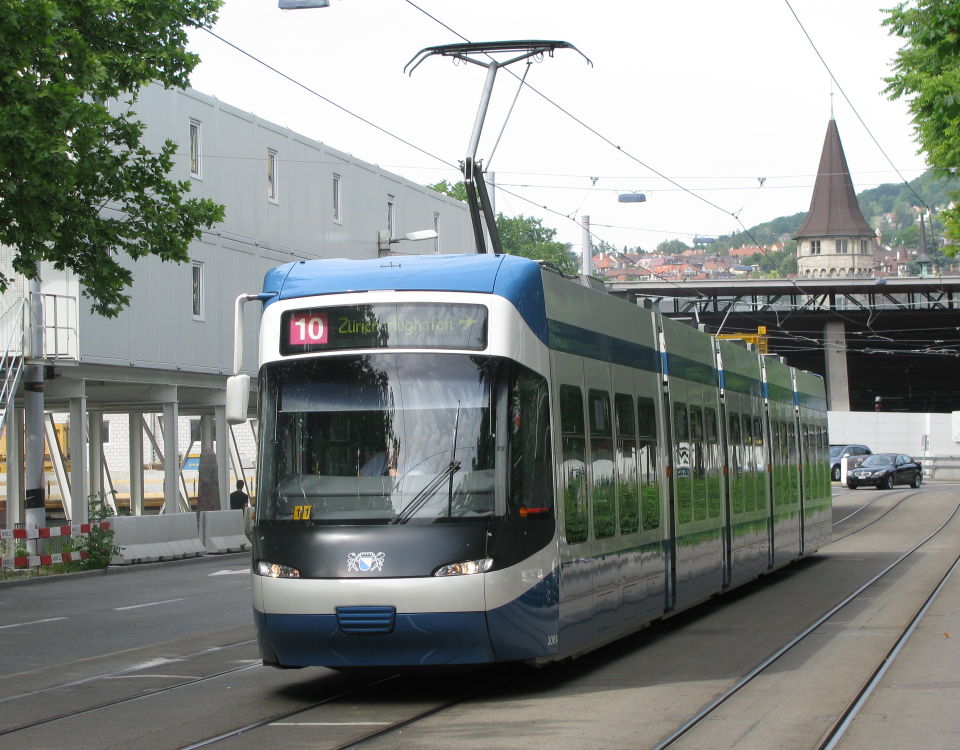 The initial contract signed between VBZ and the supplier consortium in December 1996 had specified an initial 17 trams of which six were to be delivered as a pilot series (the word prototype being explicitly avoided at the time). This would eventually have been expanded into a larger fleet of 70 to 100 units. The suppliers underwent a turbulent phase of takeovers, new management and works closures, with the tram design itself also undergoing changes of its own. The result was that the first of the "prototypes" (3001) did not arrive until May 2001, with the six not being complete until Autumn 2002.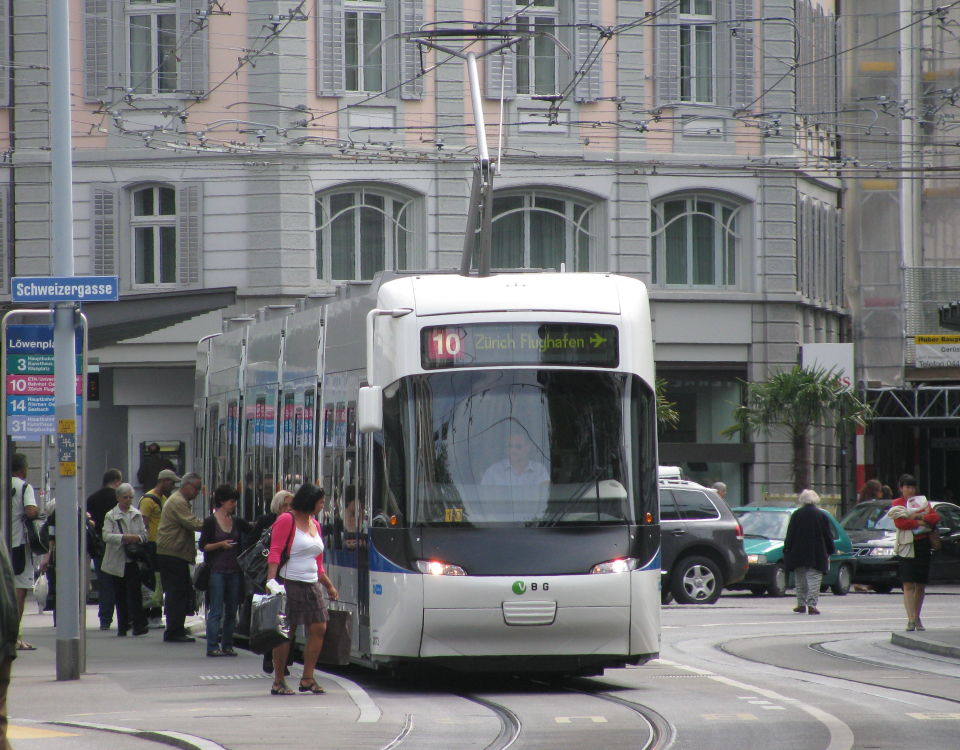 The "pilot series" suffered various problems with noise and vibrations and was found to have structural flaws similar to that of the Combino. In June 2004 a new agreement was negotiated between the suppliers and VBZ, this time for 68 trams, the first of which (3007) arrived in March 2006. The recent arrival of 3074 marks the completion of this series. It does not mark the end of production, however, as 14 further vehicles were ordered in December 2007, and it was furthermore decided to replace (or rebuild?) the prototypes (*). It now seems that these are being delivered ahead of 3075-88 (maybe to avoid giving a low number to the last ever Cobra to be built?) The tram that followed on from 3074 is thus 3005 and this has since been joined by 3004.
3062-74 are in the VBG Glattalbahn livery, with 3004 and 3005 carrying the standard VBZ livery, in common with the rest of the fleet.
source: Bahnhofplatz.net
*) Prototype 3006 was withdrawn in late 2006 and returned in circa May 2007. 3001-5 were withdrawn in early 2008.
This news item is from the 2009 newslog.


---
search Zürich tram news archive
news index for displayed year (2009)
news index for 2022
all news for current year
Zürich tram homepage
---
to link to this item please use:

http://www.proaktiva.ch/tram/zurich/newslog/newsitem.php?year=2009&item=010709b