Rosengarten tram
filed on: 04.10.2013 (4th Oct 2013)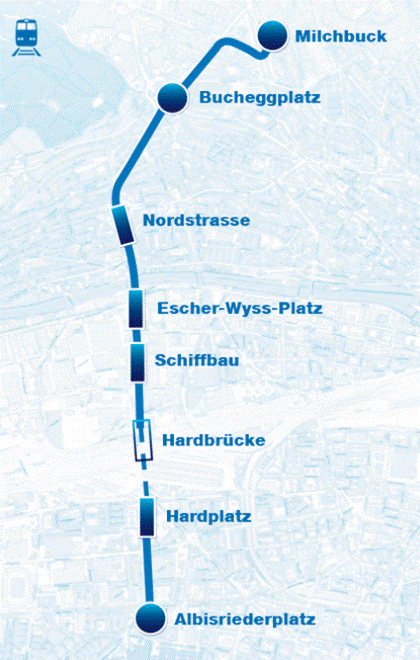 The City and Canton of Zürich have jointly presented their plans for the Rosengarten corridor. Currently the connection between Milchbuck and Hardbrücke is a heavily used road axis of some infamy, also shared by VBZ's trolleybus 72. In order to relieve this corridor, VBZ's 2025 strategy (published in 2006) included a tram line along this corridor. This was probably an attempt to break the deadlock between the right-of-centre parties promoting a road tunnel (Waidhaldetunnel) to take pressure off this bottleneck, and the left-wing parties who refused to consider such upgrading of road capacity. The possibility of a tram on the surface might have been understood as an olive branch and made this major new road-building project less bitter to swallow. The more radical parts of the left struck back however by demanding the tram without the tunnel. This was defeated in a referendum in 2010, although at the time the City stated that a vote against this initiative was not a vote against the tram.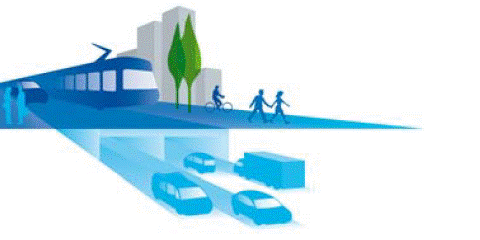 Living up to their promise, the City and Canton have buried their differences and brought the project back. It now has its own official website: www.rosengarten-zuerich.ch. It again features a road tunnel combined with the removal of all but access traffic (and the proposed tram) from the surface. This restriction of growth in road capacity, combined with the reclaiming of the surface space, opens numerous opportunities in urbanism and favors the further shift away from cars and towards public transport as called for by the Städteinitiative approved by voters in 2011 (although the Rosengarten tram's promoters website speaks of this being in terms of capturing future transport growth rather than breaking into existing usage). The project is costed at 860 million Francs (of which 220 for the tram, 625 for the road components and 15 for landscaping and urbanist measures) and could open in 2032.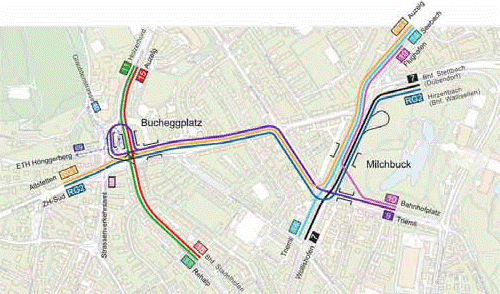 Besides its considerable local impact, this tram route has the potential to relieve pressure on the city centre network. It is proposed to route two tram routes on it, connecting Auzelg and Hirzenbach to Altstetten and Laubegg. These routes are presently referred to as RG1 and RG2 (Vision 2025 called them 17 and 18; the rise in priority of Tram Affoltern that has occurred since then has also caused some re-shuffling of northern terminii).
This news item is from the 2013 newslog.


---
search Zürich tram news archive
news index for displayed year (2013)
news index for 2022
all news for current year
Zürich tram homepage
---
to link to this item please use:

http://www.proaktiva.ch/tram/zurich/newslog/newsitem.php?year=2013&item=041013